A historic Texas ranch built on a legacy of people with passion, quarter horses with pedigree and cattle with heritage.
Located near Guthrie, Texas, the ranch is dedicated to the production of the finest American Quarter Horses and Black Angus cattle in the country, as well as providing state-of-the-art veterinary and reproductive services.
Quarter Horses
The ranch consistently produces and develops some of the most highly recognized Quarter Horses by matching proven maternal genetics with the industry's leading racing, cutting, cowhorse, ranch and all-around performance sires.
The annual Return to the Remuda Sale is held at the Four SixesTM Ranch each fall and includes registered American Quarter Horses of various ages from four historic ranches: Four Sixes Ranch, Beggs Cattle Company, Pitchfork Cattle Company and Tongue River Ranch. This sale provides the opportunity to purchase horses from legendary ranches that have been refining and perfecting American Quarter Horses for more than a century.
Black Angus Cattle
A true working cattle ranch, the Four Sixes brings more than 100 years of superior cattle breeding expertise to our new Black Angus cattle program. In fact, you might say our cattle have 150 years of background – ever since Captain Samuel "Burk" Burnett purchased those first 100 head wearing the "6666" brand from Frank Crowley of Denton, Texas, way back in 1870.
Learn More
Return to the Remuda shatters previous sale records!
The annual fall sale was held October 3 at Four Sixes Ranch in Guthrie, Texas, and 156 horses were sold.Guthrie, Texas, October 7, 2020 – The Annual Return to the Remuda sale was hosted at the Four Sixes Ranch in Guthrie, Texas on October 3,…
Read More
View All Posts
People that work at the Four Sixes Ranch, often span generations, and are a team that love the brand, the livestock, and the land. They are exceptionally talented men and women of character that follow the influence of the late Mrs. Anne Marion, who left an easy trail to adhere to– it's marked with honesty, integrity, loyalty, dedication, conviction, and a practice of common decency and respect for your fellow human every day.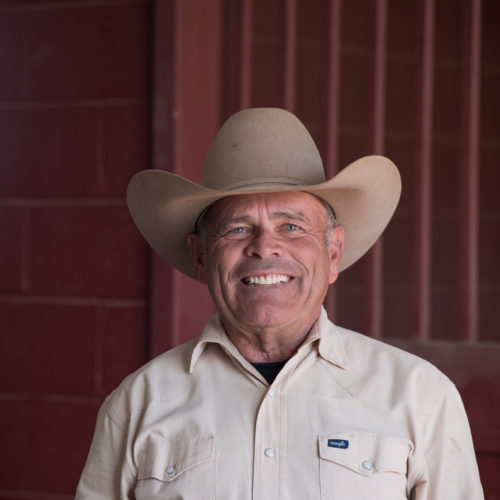 "The best thing about working for the Four Sixes is being outside, associated with good people and good horses."
— Curley Ortiz
Curley has been in the horse business in one way or another his whole life. During his down time he enjoys roping and cooking steaks with fellow ranch cowboys.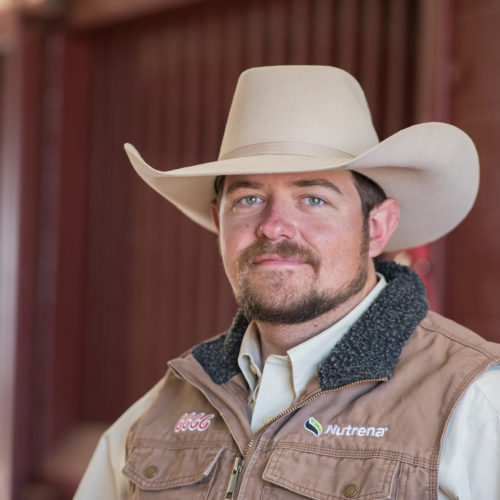 "The people you work with who are like family and the people you meet from around the country, to around the world, that share same passion with you is what makes working for the Four Sixes so great."
— Eric Van Reet
On of the things Eric loves about his profession is that no two days are ever the same. He has a deep passion for the horses and his horsemanship is evident when seeing the bond he shares with each stallion.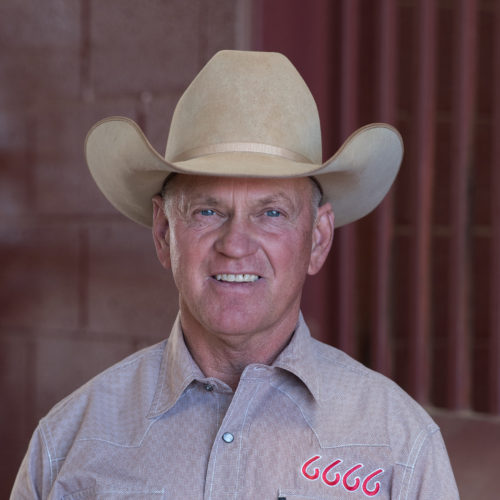 During breeding season you can witness the beautiful sight of Phil driving mares and foals in from the large mare pastures, earning him the title "Mare Man". The opportunity to ride good horses brought him to the Four Sixes Ranch. A true horseman, he has a good eye for a horse and values the characteristics certain bloodlines have to offer an individual.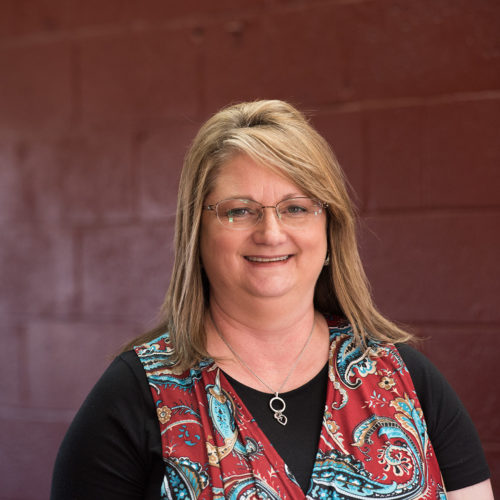 After 3 years of driving 120 miles a day to a job out of town, Jodi realized time with her family was precious so she made a career change to work closer to home at the historic Four Sixes Ranch. Jodi says she gained more than she bargained for, "I work with some of the best people that I love like family, we make unforgettable memories every day. Your family is who you make it."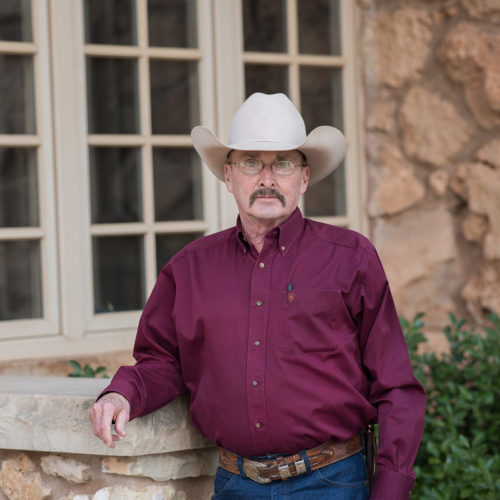 "Spending my time surrounded by good people is second to none."
— Dale Tarver
Throughout his life he has pursued a career in law enforcement, as ranch security Dale plays a key role in the safety of the Four Sixes ranch and all who live there. A real asset to the ranch, he brings more than peace of mind as he also assists in working cattle and enjoys hunting hogs with his dog, Red.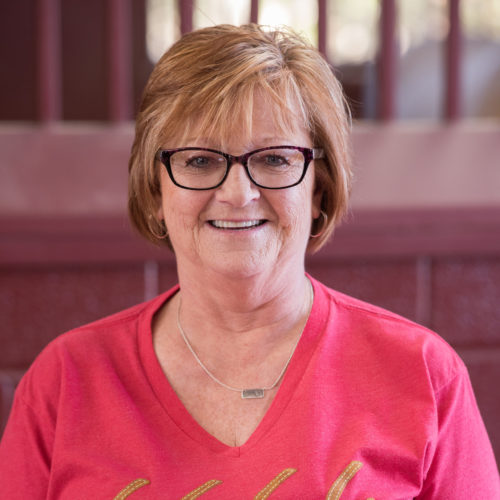 "I really enjoy taking care of my ranch family, and getting to love on all our adorable ranch babies."
— Susie Hurt
Susie not only serves our team with delicious food, but with love. There is no doubt she plays one of the most important roles at the ranch, making sure our team stays healthy and strong during their long work days with tasty meals and snacks.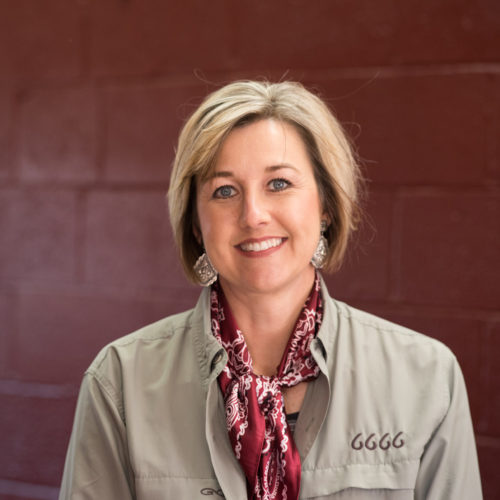 "The Four Sixes Ranch has a reputation of quality, integrity and excellence in all aspects of business, whether it be in the horse division or cattle division. To be a part of the day to day operation and know that all decisions will be based on what is "the right thing to do" make the work rewarding. Our team at the horse division are efficient and intelligent, along with being good co-workers. Everyone works very hard and are good at what they specialize in. It takes a great team like this to have such a great work environment."
— Cindy Jouett
Four Sixes Ranch Team Member, 15 years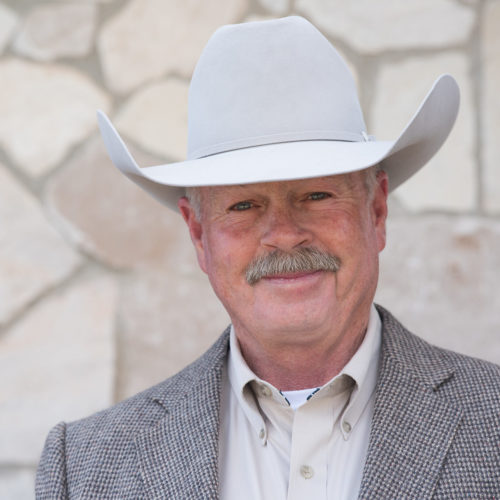 "It was always a dream of mine to be employed by the Four Sixes at Dixon Creek, and it came true!"
— Don Brown
Don has worked indirectly for the Four Sixes Ranch, through contract work, off and on since the age of 20. Now, as a full-time member of the team, he cowboys with the Dixon Creek crew and works as ranch security.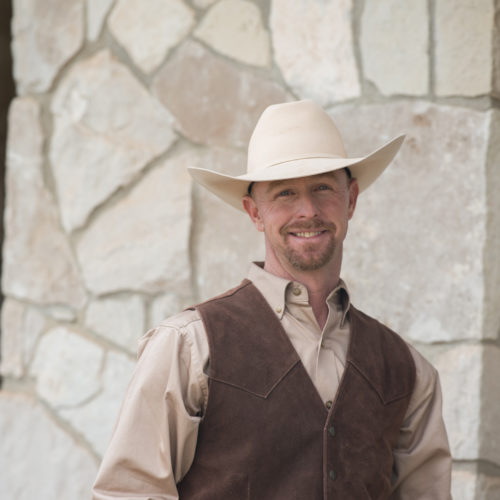 Cotton Leathers is a long time cowboy for the Frisco Creek location, where he says he is living out his dream of riding good horses and raising good cattle.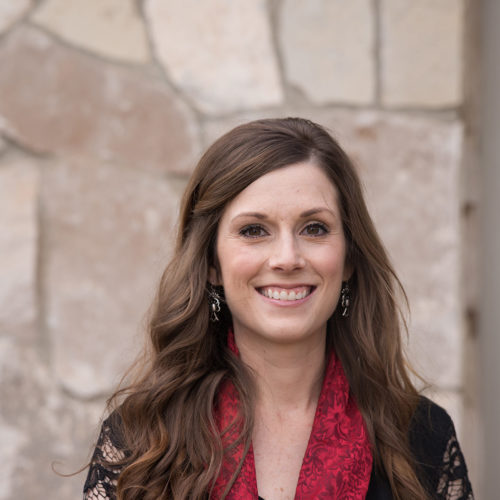 Kirsten Burson comes from a ranching background that goes back many generations. She continues to live the lifestyle she loves and is thankful for the opportunity to raise her kids in an environment surrounded by hard-working, amazing people.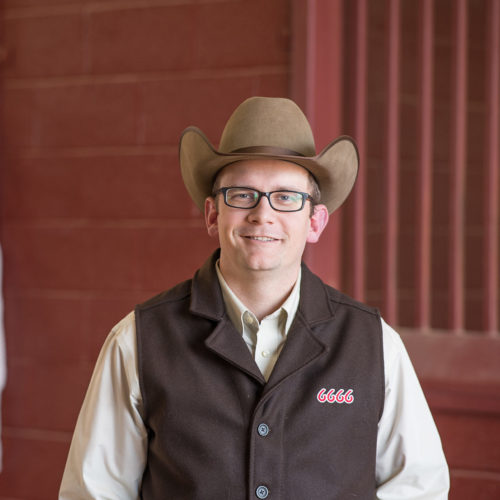 "Growing up, I wanted to be a veterinarian who worked on cowboys' horses, because they depend on the horse to make a living."
— Dr. Canaday
Dr. Canaday not only considers his team the best in the industry, but he gets to call them family. As Associate Veterinarian he loves working alongside and learning from Dr. Glenn Blodgett but whenever he is not working on world class horses, he is out on the ranch and learning from the likes of Joe Leathers and Boots O'Neal. He also serves as the pastor at the Guthrie First Baptist Church, where they are very active with the community and the youth.
As an essential member of the Dixon Creek team, Rusty Bradbury makes sure all farming aspects of the ranch are taken care of. He was raised on the ranch and is carrying on the legacy of his hard-working father and grandfather before him.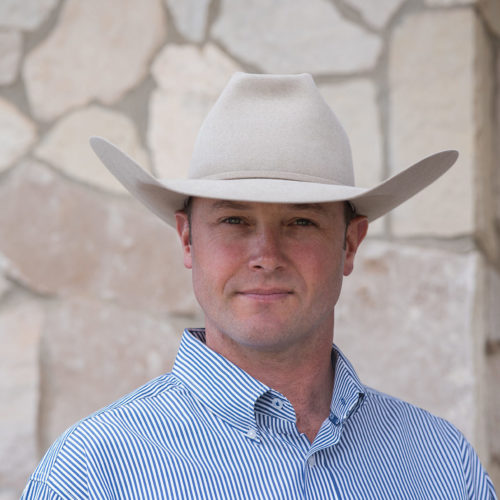 "Spring & Fall works have always been my favorite times and some of my best memories."
— Stoney Jones
Stoney was destined for the cowboy way of life, influenced by the generations of cowboys before him. His days are spent doing what he loves, being outside, working alongside his kids and developing their character and strong work ethic.
Tony Sparks followed in his father's footsteps by becoming a cowboy. Now, a cowboy for the Dixon Creek location, he enjoys riding good horses and working cattle. Not only is he a skilled horseman but he is also a talented cook, notorious for his tasty "Woodja" Biscuits.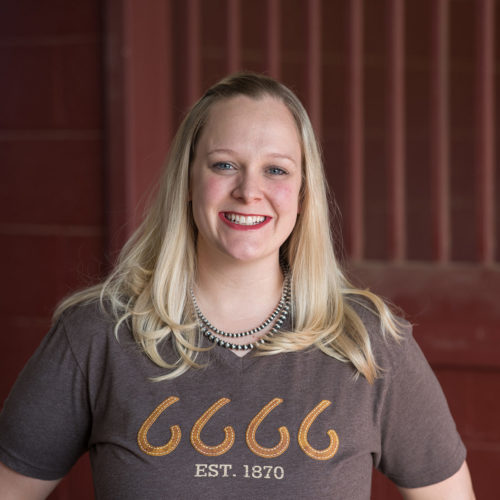 "Working here was and is an absolute dream come true. Working with this caliber of horse, the technology, and learning from Dr. Blodgett is second to none."
— Mallory Canaday
Mallory has always wanted to work with horses and she got involved with reproduction in college. Working at the Four Sixes Ranch has given her the opportunity to be part of the Four Sixes family and raise her kids in an environment with people she loves. Whether it's going for a run in the horse pasture with the geldings, looking for landmarks on the UTV, searching for arrowheads, or showing guests around in the truck, there is always a way for her to enjoy exploring the ranch.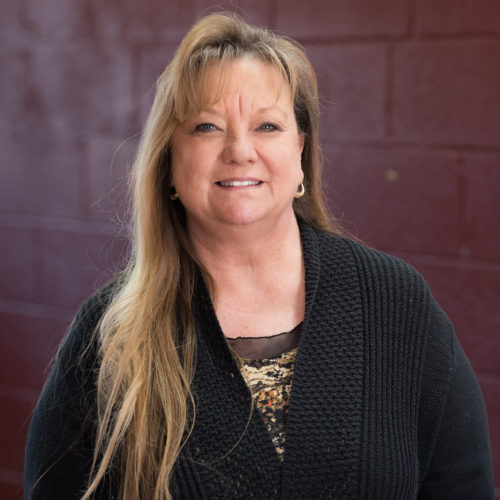 "The people I work with are like family. Mrs Marion was always so giving and caring for her employees, she always made me feel appreciated."
— Terry Daniel
Terry Daniel has been a valuable Four Sixes Ranch employee since 1998. As the Horse Division Accounts Payable and Receivable Manager she always greets our customers with a smile on her face and a warm greeting.
Connect with the Four Sixes
Interested in a stallion, reproductive services, cattle or just want to stay updated on 6666 Ranch news? Reach out or subscribe.
Contact Us
Subscribe to our Newsletter