July 8, 2022
High Plains Journal
By Lacey Vilhauer
High Plains Journal is saddling up for a fourth Cattle U & Trade Show event to take place Aug. 4 to 5 at the United Wireless Arena in Dodge City, Kansas. Joe Leathers, general manager at the legendary 6666 Ranch in Guthrie, Texas, will headline the event and give a keynote address on day one. Leathers has been with the 6666 for 20 years and was promoted to general manager of the 142,000-acre ranch in 2008. Over his lifetime, he has worked for both yearling and cow-calf operations.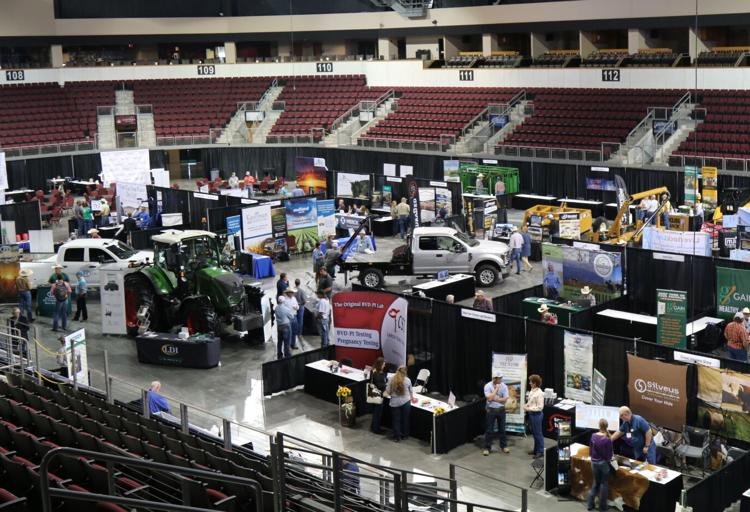 "I always look forward to meeting with a group of ranchers and people in the industry," Leathers said. "It's good to hear their insight and things they're facing and discuss what we're doing and see how that fits into the role of the industry as a whole. We're all facing the same issues, but there's a lot of times that we get so busy in our day-to-day lives that we don't keep up with the things that are happening, so I think it's good to be informed."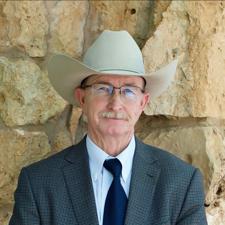 Leathers' keynote, entitled "Controlling our own destiny," will delve into what it takes to survive in the present day cattle industry and why it is imperative that cattle producers take a leading role in preserving beef production and the Western way of life for the next generation.
"I don't hold the solution in any problems, but I hope that attendees leave realizing that we can be steeped in tradition the way that we've always done it, but there are always ways to position ourselves to face uncertain times and I hope they leave recognizing that it's time to be proactive in the industry, instead of reactive."
Leathers said some of the concerns that create challenges for beef producers are climate, urban sprawl, market inflation, the small percentage of young people returning to production agriculture and high cost of fuel and feed. He believes some of these can be improved upon if the beef industry comes together and works toward common goals of progress.
"As far as a cow-calf and stocker producers, we pretty much get dictated what the price of our cattle is going to be," he said. "I think there are some ways to offset that to get some transparency and I see that movement starting to take place in our industry as a whole. I think it's time we realize we're the ones that produce the cattle that go into the feedlots and packer plants. I think we've got some negotiating power and I think we need to start thinking that way instead of taking what we're handed."
As for preserving the ranching way of life, Leathers only need to look to his family to see the value of that. He has 11 grandchildren and wants the beef industry to be thriving and successful if his descendants want to go into the family business someday.
"For whatever small part I played in the cattle industry, I want to leave it better than when I got in," he explained.
Other Cattle U highlights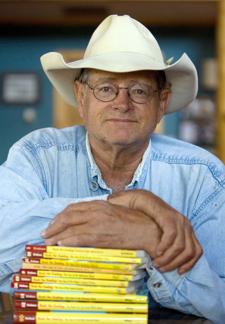 Another famous cowboy attending Cattle U is John R. Erickson, author of the Hank the Cowdog book series. Erickson, who lives in Perryton, Texas, has written over 120 books—78 of which are in the Hank the Cowdog series, and will appear during the Bulls and Brews Social on Aug. 4 from 3:45 to 5:15 p.m. on the tradeshow floor. He will be available to sign books, pose for photographs and will read a chapter from one of his new Hank the Cowdog books. The meet and greet is free with a Dodge City Days lapel pin that can be purchased online or onsite and families are encouraged. Please register at www.cattleu.net/john-r-erickson/.
Other educational breakout speakers at Cattle U include: Dr. Drew Crisler, DVM, will give a presentation on animal traceability; nutritionist Cody Welchons will speak about the high costs of feedstuffs and how to determine the value of feeding programs; University of Nebraska's Karla Wilke will lead a session on managing cows during a drought; the Red Angus Association's Tom Brink will present on genetics and why they matter in the feedyard, and Kansas State University's Clinton Laflin will give a breakout session on his experience during the Four County Fire in December 2021 and how producers can better prepare their operations before a wildfire breaks out and how to recover following a fire.
"I am thrilled to take part in this event," Laflin said. "Understanding wildfire risk and preparedness is of utmost importance every year, especially with widespread drought and changing environmental conditions. My experiences in December's Four County Fire provides me with a unique perspective to help producers stay prepared for a similar event. From a preparedness standpoint, the session will tell who and what you need to know to effectively handle a crisis that directly impacts your operation."
Other sessions will focus on increasing profitability in cattle operations, maximizing forage acres, estate planning, disease traceability and Beef Quality Assurance training. In addition to the breakout sessions, this year's event will include four panels, including a forage panel, cattlewomen's panel, beef producer panel and cattle marketing panel. The marketing panelists will include John Campbell, Corbitt Wall, Kelli Payne and Josh Mueller and will take place the morning of Aug. 5. The Cattle U Awards are also back for a second year and will be presented on Aug. 5, too.
"Each time I attend an event like Cattle U, I learn something from someone else," Laflin said. "Agriculture may be a commodity-based business, but it's people that make decisions. Producers need to attend events like Cattle U to build relationships and expand their knowledge base."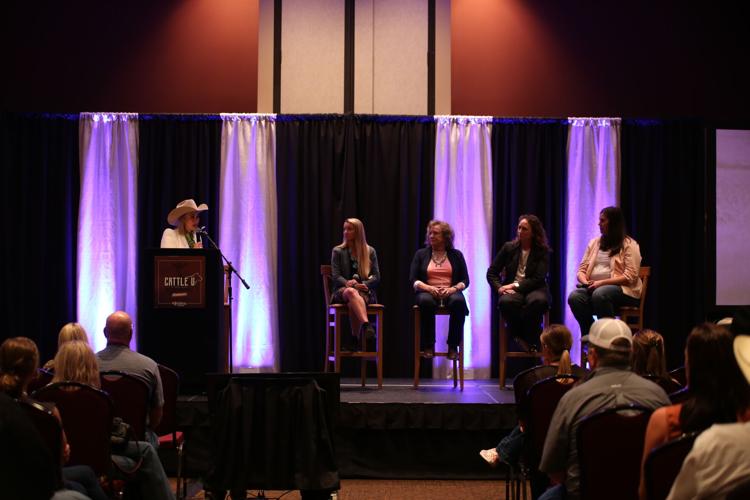 In addition, Cattle U will coincide with the Dodge City Round-Up Rodeo and Dodge City Days, making the perfect pre-school trip with the whole family, offering producer education and kids' activities by day and an exciting family outing to a rodeo performance by night.
To view the full list of speakers, detailed schedule, learn more about the trade show or to register, visit www.cattleu.net. Pre-registration is $100 per person and onsite registration is $125 per person. HPJ subscribers receive a $25 discount on pre-registration and onsite registration pricing. Updated information will be communicated via the Cattle U website, and HPJ in print and online at www.hpj.com.
Lacey Vilhauer can be reached at 620-227-1871 or lvilhauer@hpj.com