By Lacey Vilhauer
August 17, 2022
High Plains Journal
High Plains Journal's Cattle U & Trade Show brought cattle producers together Aug. 4 to 5 in Dodge City, Kansas—on the 150th anniversary year of the "Queen of Cowtowns." Joe Leathers, general manager of the 6666 Ranch in Guthrie, Texas, was the keynote speaker for the event.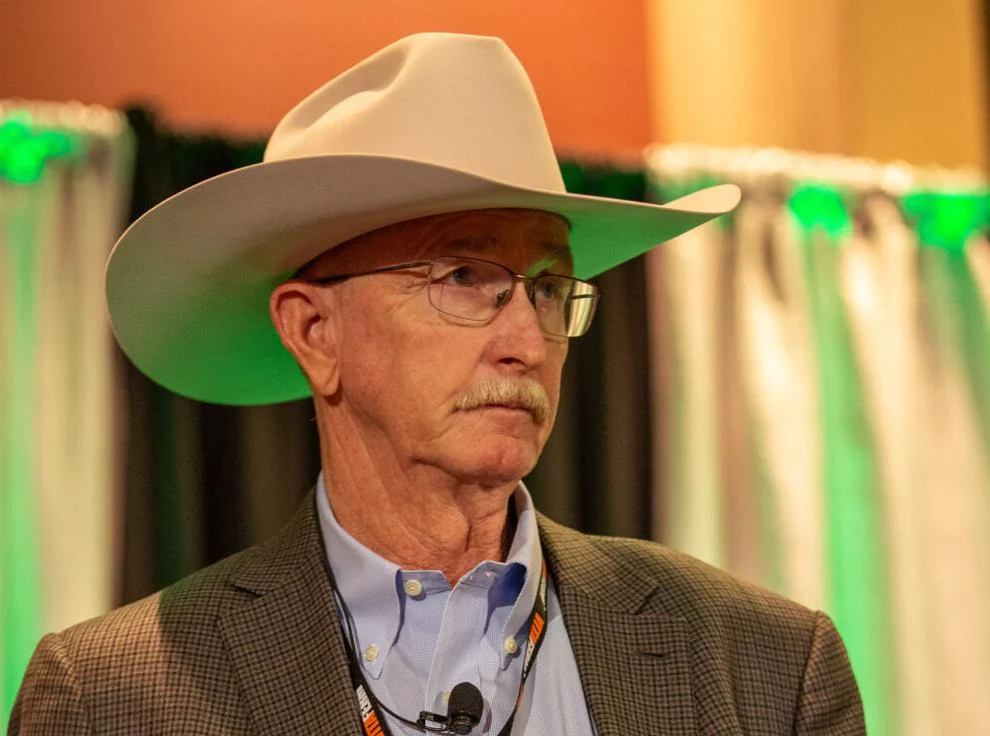 Leathers' presentation, entitled "Controlling our own destiny," challenged attendees to alter their approach to obstacles in the beef industry by always trying to take a negative and turn it into a positive and remove "can't" from their vocabularies.
"If you say I can't, you'll never accomplish what you set out to do," he explained. "Ask yourself what is your vision? You'll never accomplish anything in life without a vision."
Another point Leathers made was that too many members of the cattle industry try to lead from behind without success. He advised attendees to take the reins themselves and guide this industry in the right direction, rather than relying on others to make good decisions.
"We can't lead from behind, that's called following," he said. "When you follow, someone else is leading you into destruction, generally." Leathers spoke about the 6666 branded beef products coming out this fall and how the ranch has worked for years to improve herd genetics in anticipation of the launch of its beef products. He reminded attendees the quality of beef products is paramount in this business and that should be the No. 1 focus.
"I don't care who you are, it doesn't matter how far your history goes back with beef it will only last until the customer eats a bad steak," he said. "I can ruin our legacy by not putting out a good product."
Leathers encouraged attendees to be proactive rather than reactive on a number of issues, especially water.
"Water is going to become more important than oil and we as producers and landowners are going to have to protect it," he said.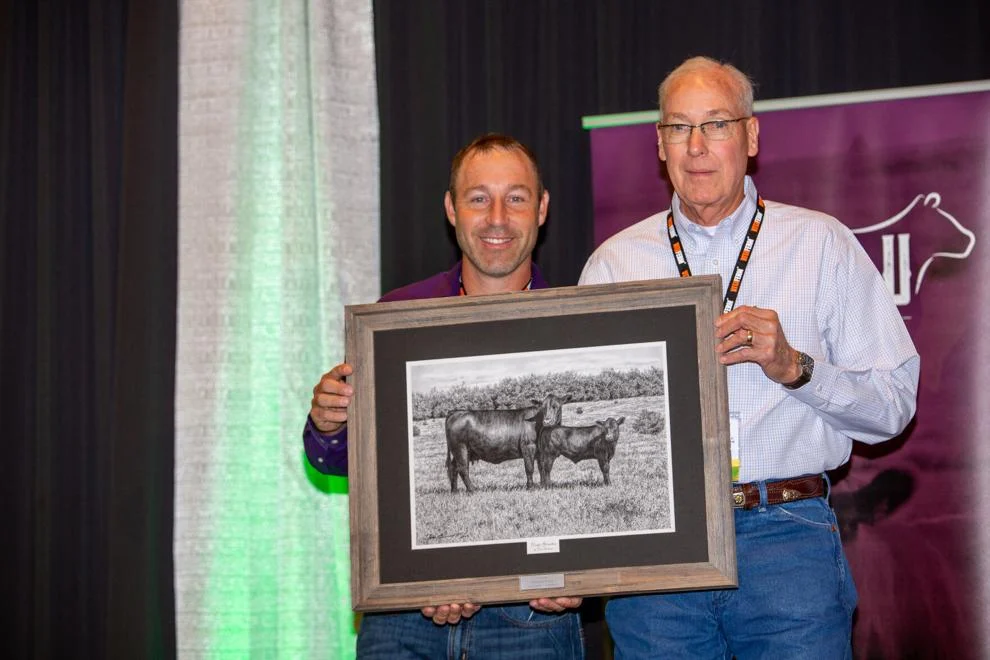 He advised producers to reach out to their state legislators to make sure they retain ownership of groundwater.
"We own it from the center of the earth to the sky. I'm prepared to fight for it for my children and grandchildren."
Finally, Leathers discussed green energy and the carbon foot print of the beef industry that has been misrepresented time and time again.
"People want to tout that the cattle industry is responsible for 8% of the overall emissions, but what they don't want to talk about is that we're also responsible for 11% of sequestering carbon—so we're carbon neutral. It's our responsibility to tell the story. Either you've got a voice or you don't. Letting someone else other than us create the narrative is dangerous."
Other highlights
In additions to Leathers' keynote address, attendees listened to several panel discussions, including a livestock marketing panel, cattle producer panel and a cattlewomen's panel. In total, there were 17 breakout speakers covering topics from nutrition to disease to profitability to wildfire preparedness. The two-day event included a tradeshow with exhibitor booths where attendees learned about new products and services.
For the second year, the Cattle U awards were presented to two recipients that were nominated by their industry peers. They were honored during the awards ceremony during one of the general sessions. The Cattlewoman of the Year recipient was Marcella Warner Holman of Ford County, Kansas, and the Cattleman of the Year was Tom Jones of Montezuma, Kansas.
John R. Erickson, author of the Hank the Cowdog book series attended the event and read a chapter out of one of his books and answered questions for the attendees and children during the Bulls and Brews Social, held on the tradeshow floor. Erickson, of Perryton, Texas, sold books and gave free autographs throughout the evening.
Cattle U also coincided with the Dodge City Round-Up Rodeo, and many attendees were able to attend the performance along with other Dodge City Days events. By the end of the two-day event, the High Plains Journal staff hoped the attendees got a good dose of Dodge City's fabled Western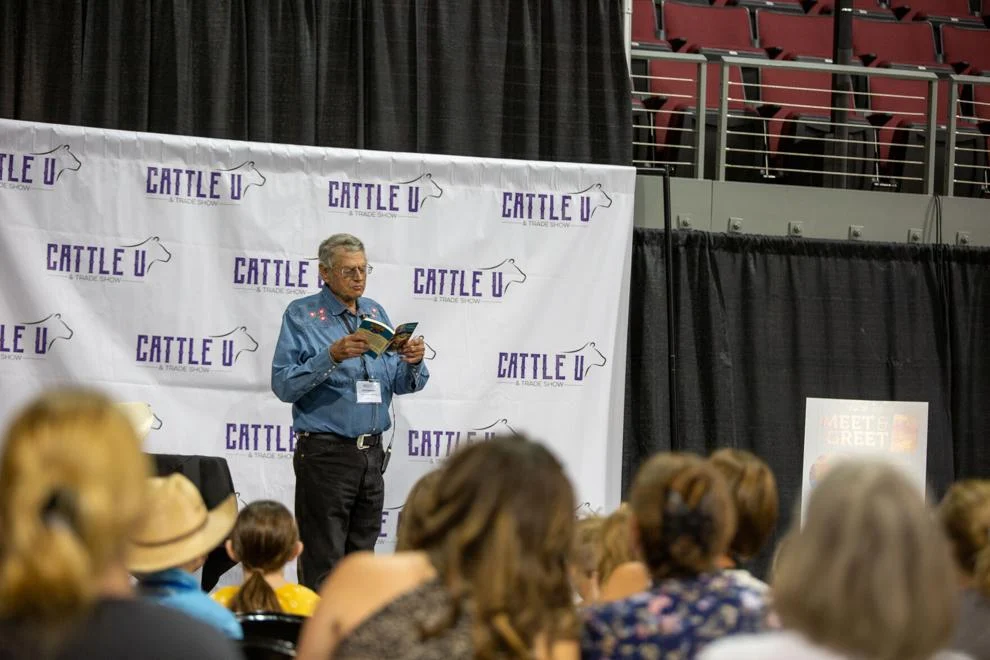 heritage, some helpful takeaways from some of the panelists or speakers that they can use on their operations and some networking connections with exhibitors, sponsors, speakers, other attendees or staff that could benefit them in the future. To learn more about future HPJ special events, visit www.hpj.com/special_projects/.
Lacey Vilhauer can be reached at 620-227-1871 or lvilhauer@hpj.com.