Date/Time
Date(s) - 10/06/2023 - 10/07/2023
All Day
Location
Four Sixes Ranch
Join us for the 2023 Return to the Remuda Sale on October 6 & 7!
The Return to the Remuda sale is hosted annually at the Four Sixes Ranch where the cowboy tradition is no stronger than with the horses of Beggs Cattle Company, Four Sixes Ranch, Pitchfork Land & Cattle Company, Tongue River Ranch, King Ranch, Wagonhound Land & Livestock and Circle Bar Ranch.
Join us on October 6th and 7th in Guthrie, TX for the sale of 169 head of exceptional horses from these iconic ranches!
Find the 2023 Return to the Remuda Sale Catalog and important information below:
SALE RESULTS!
2023 Return to the Remuda Results
CATALOG INFORMATION!
View Interactive Sale Catalog View or Download Catalog PDF Table with Catalog Page and Photo Get the QData Catalog App
*pdf is a large file, please be patient
SCHEDULE, MAPS & ACCOMMODATIONS
Schedule of Events & Meal Information Sale Day Maps & Directions Accommodations
TERMS & CONDITIONS • ANNOUNCEMENTS
AQHF AUCTION
ABSENTEE BUYERS
Absentee Buyer Information Superior Livestock Auction
RANCH CONTACTS
Questions about consignments? Contact the individual ranches for more information.
BEGGS CATTLE COMPANY
Established 1876 • Post, Texas
George Beggs, IV • (806) 629-4391
www.beggscattleco.com
BURNETT RANCHES, LLC
Established 1870 • Guthrie, Texas
Nathan Canaday, DVM • (806) 596-4424
www.6666ranch.com
CIRCLE BAR RANCH
Established 1981 • Truscott, Texas
Eugenie Daniel • (940) 655-8065
www.thecirclebarranch.com
PITCHFORK LAND & CATTLE CO.
Established 1883 • Guthrie, Texas
Brooks Hodges • (806) 284-2223
www.thepitchforkranch.com
TONGUE RIVER RANCH
Established 1898 • Dumont, Texas
Bubba Smith • (806) 596-4641
www.tongueriverranch.net
KING RANCH
Established 1853 • Kingsville, Texas
LeeRoy Montalvo • (361) 219-1619
www.king-ranch.com
WAGONHOUND LAND & LIVESTOCK
Established 1999 • Douglas, Wyoming
Dustin Ewing • (307) 351-0315
www.wagonhound.com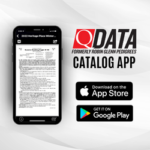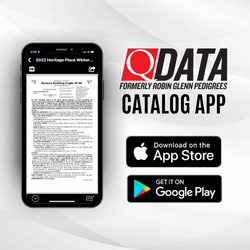 Download the QData app to view the catalog on your mobile device.