Date/Time
Date(s) - 10/02/2020 - 10/03/2020
All Day
Location
Four Sixes Ranch
Categories
The annual Return to the Remuda Sale will be held October 2-3th. The sale will include registered American Quarter Horses of various ages from four historic ranches: Four Sixes Ranch, Beggs Cattle Company, Pitchfork Cattle Company and Tongue River Ranch. Three of the ranches are winners of the prestigious AQHA Best Remuda Award, which recognizes the outstanding foundation that ranch horses laid for the American Quarter Horse. This year's guest consignors are Circle Bar Ranch, King Ranch and Wagonhound Land & Livestock.
The event features some of the industry's finest bloodlines with success in cutting, reining, reined cow horse, roping, barrel racing and ranch horse competitions offering approximately 100-150 head of quality horses that range in age and includes weanlings, yearlings, 2-year-olds, ranch geldings, mares and stallion prospects. A demonstration of sale horses will be held October 2nd and the sale will be conducted October 3rd.

Click here to view the Return to the Remuda Catalog in a flip book!
Click here to download a PDF of the Return to the Remuda Catalog!
**Please be patient, this is a large file.


Available on the RGP Catalog App
Download Available for: iPad • iPhone
Download Available for: Android Tablet • Android Phone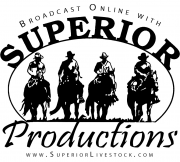 How to Participate as an Absentee Buyer
We have made preparations to bid and buy livestock through Superior Productions' "Click-To-Bid" service for those unable to attend in person on sale day.
To learn more please watch the video below or click this link: Here's How It Works
Please view the map below for accommodations within 120 miles of Guthrie, TX. For options broader than the distance displayed select "View larger map".
| Consignor Last Name | Photo | Hip # | Horse Name | Foaling Year | Sex | Color | Sire | Dam | Dams Sire | Covering Sire |
| --- | --- | --- | --- | --- | --- | --- | --- | --- | --- | --- |
| Four Sixes Ranch | | 1 | Playin A Seven | 2014 | Gelding | Gray | Playin Attraction | Lizzie Seven | Seven From Heaven | |
| Pitchfork Land & Cattle Company | | 2 | Unnamed/Becaco Capera | 2019 | Filly | Bay Roan | Cat And Cash | Becaco Capera | Mr Haida Flo | |
| Tongue River Ranch | | 3 | TRR Stylish Blue | 2019 | Filly | Bay Roan | Medicinal Mecom Blue | TRR Sweet Pea | TRR Gun Slinger | |
| Beggs Cattle Company | | 4 | Becaco Ladys Mag | 2019 | Filly | Bay | CD Son of Magnolia | Ms Becaco Echotre | Doctor Echo | |
| King Ranch | | 5 | Kinenos Picadillo | 2019 | Colt | Bay | Kinenos Moon | Reds Canica Roja | Marsala Red | |
| Wagonhound Land & Livestock | | 6 | Hollys Time To Shine | 2018 | Mare | Sorrel | Hickory Holly Time | Shining Madonna | Shining Spark | |
| Circle Bar Ranch | | 7 | Your San | 2012 | Mare | Sorrel | Boon San | Your Turn To Play | Playin Stylish | Circle Bar Mr Pepto |
| Four Sixes Ranch | | 8 | Little River Lady | 2007 | Mare | Sorrel | Playgun | Sable Six | Tenino Badger | Bet Hesa Cat |
| Tongue River Ranch | | 9 | TRR Tuff As Iron | 2019 | Filly | Gray | CR Tuff Be Greyt | TRR Prefer 141 | TRR Big Iron | |
| Four Sixes Ranch | | 10 | Unnamed/Sixes Playgun | 2019 | Filly | Sorrel | Sixes Pick | Sixes Playgun | Playgun | |
| Pitchfork Land & Cattle Company | | 11 | Unnamed/Quixotes Cat Silver | 2019 | Filly | Bay Roan | Billies Blaze | Quixotes Cat Silver | Cat Silver | |
| Tongue River Ranch | | 12 | TRR Justa Paddy | 2002 | Mare | Bay | Paddys Irish Whiskey | Leos Justasnappy Doc | Justa Lena | Grinch With A Gun |
| Four Sixes Ranch | | 13 | Playa | 2019 | Filly | Red Roan | Bet Hesa Cat | Ginnin Playgun | Playgun | |
| Beggs Cattle Company | | 14 | Becaco Minion | 2018 | Gelding | Palomino | Very Especial Cat | Ms Becaco Goldie | CD Son Of Magnolia | |
| Four Sixes Ranch | | 15 | Rockin Moonlight | 2015 | Gelding | Sorrel | Rockin W | West Texas Moonlight | Playboys Buck Fever | |
| Tongue River Ranch | | 16 | TRR Paddys Rosita | 2018 | Filly | Sorrel | Paddys Irish Whiskey | Little Rosie Rosita | Smart Little Lena | |
| Four Sixes Ranch | | 17 | Famous O Grady | 2012 | Gelding | Sorrel | One Famous Eagle | Paddys O Grady | Paddys Irish Whiskey | |
| Pitchfork Land & Cattle Company | | 18 | Unnamed/Shesa Savannah Cat | 2019 | Filly | Bay | Cat and Cash | Shesa Savannah Cat | Cat Silver | |
| Tongue River Ranch | | 19 | TRR This Cats Greyt | 2019 | Filly | Gray | CR Tuff Be Greyt | Get R Done Cat | Cats Red Feather | |
| Four Sixes Ranch | | 20 | Unnamed/Ginnin Hancock | 2019 | Filly | Gray | Jesses Topaz | Ginnin Hancock | Tanquery Gin | |
| Circle Bar Ranch | | 21 | Circle Bar Play Baby | 2019 | Filly | Gray | Playin On | Circle Bar Babydoll | Circle Bar Pistol | |
| Four Sixes Ranch | | 22 | Stolis Dual | 2009 | Mare | Sorrel | Stoli | Sixes Dual | Dual Pep | Natural Bottom |
| Beggs Cattle Company | | 23 | Becaco Silver Bottom | 2018 | Gelding | Sorrel | Natural Bottom | Ms Becaco Silverton | Little Freckles Cat | |
| Tongue River Ranch | | 24 | TRR Reno Blue Moon | 2019 | Filly | Bay Roan | Medicinal Mecom Blue | Bailey Reno Reward | Smokin Reward | |
| Four Sixes Ranch | | 25 | Sixes Boon San | 2015 | Gelding | Sorrel | Boon San | Ginnin Stoli | Stoli | |
| Pitchfork Land & Cattle Company | | 26 | Cash Gals N Paydays | 2018 | Gelding | Gray | Cat and Cash | Paydays Gunnin Gal | Pay Forty Four | |
| Four Sixes Ranch | | 27 | Bet Sheza Pick | 2019 | Filly | Chestnut | Bet Hesa Cat | Playin With Pick | Playin Attraction | |
| King Ranch | | 28 | Humo Acre Pep | 2008 | Mare | Bay | Bob Acre MD | Humo Peppy | Peppys Humo | El Rey Hidas |
| Tongue River Ranch | | 29 | TRR Shining Cowgirl | 2014 | Mare | Palomino | Seven S Shining Gold | Turnin Cowgirl | Mels Impression | Pepcid |
| Four Sixes Ranch | | 30 | Fletch In Vegas | 2011 | Gelding | Sorrel | Royal Fletch | Sixes In Vegas | Sixes Pick | |
| Pitchfork Land & Cattle Company | | 31 | Skylines Twister | 2007 | Mare | Sorrel | Mr Skyline Peppy | SR Mates Twister | Smart Mate | Cat Silver |
| Circle Bar Ranch | | 32 | Circle Bar Paddy Man | 2016 | Gelding | Palomino | Paddy O Sugar | Jessies Handy Lady | Jessies Mr Red | |
| Four Sixes Ranch | | 33 | Unnamed/Cowgirl Selection | 2019 | Filly | Red Roan | Bet Hesa Cat | Cowgirl Selection | Paddys Irish Whiskey | |
| Tongue River Ranch | | 34 | TRR Big Badger | 2018 | Gelding | Gray | TRR Big Iron | Speckle Lena | Peptoboonsmal | |
| Beggs Cattle Company | | 35 | Unnamed/Ms Becaco Flogo | 2019 | Filly | Palomino | Very Especial Cat | Ms Becaco Flogo | Mr Haida Flo | |
| Four Sixes Ranch | | 36 | Unnamed/West Texas Sunshine | 2019 | Filly | Red Dun | Bamacat | West Texas Sunshine | Playgun | |
| Pitchfork Land & Cattle Company | | 37 | PF Peppys High Brow | 2015 | Gelding | Sorrel | Bet Hesa Cat | Skylines Twister | Mr Skyline Peppy | |
| Circle Bar Ranch | | 38 | Circle Bar Lefty | 2015 | Gelding | Sorrel | Circle Bar MR Pepto | CC Boons Star | Boonsmal Cee Lena | |
| Four Sixes Ranch | | 39 | Cowgirls Courage | 2011 | Mare | Sorrel | Captain Courage | Valliant Cowgirl | Tanquery Gin | Bet Hesa Cat |
| Tongue River Ranch | | 40 | TRR Smokin Gold | 2019 | Filly | Sorrel | Grinch With A Gun | TRR MS Whiskey Gold | Seven S Shining Gold | |
| King Ranch | | 41 | Unnamed/Chicos Gran Huracan | 2020 | Colt | | Kinenos Moon | Chicos Gran Huracan | CD Chico | |
| Four Sixes Ranch | | 42 | Unnamed/Vegas Courage | 2019 | Filly | Sorrel | Pg Gunpowder | Vegas Courage | Captain Courage | |
| Pitchfork Land & Cattle Company | | 43 | Unnamed/Shiney Rockin Lass | 2019 | Filly | Red Roan | Billies Blaze | Shiney Rockin Lass | Rockin W | |
| Beggs Cattle Company | | 44 | Becaco Loud | 2018 | Gelding | Sorrel | CD Son of Magnolia | Ms Becaco Ginsome | Preferred Gin | |
| Four Sixes Ranch | | 45 | Little River Boon | 2014 | Gelding | Sorrel | Boon San | Little River Lady | Playgun | |
| Tongue River Ranch | | 46 | Trrdesiresomeroyalty | 2019 | Filly | Sorrel | Medicinal Mecom Blue | Any Desire For Rex | Desires Little Rex | |
| Circle Bar Ranch | | 47 | Circle Bar Hi Stakes | 2019 | Stallion | Gray | Wagon Stake | Circle Bar Ms Pistol | Circle Bar Pistol | |
| Pitchfork Land & Cattle Company | | 48 | Cat Sippin Whiskey | 2018 | Gelding | Bay | Cat and Cash | Whiskey Sippin Kitty | Cats Hillbilly | |
| Four Sixes Ranch | | 49 | King County Cowgirl | 2019 | Filly | Red Roan | Bet Hesa Cat | The Cowgirl | Tanquery Gin | |
| Tongue River Ranch | | 50 | Unnamed/Ms Becaco Ashley | 2020 | Filly | Buckskin | Medicinal Mecom Blue | MS Becaco Ashley | MR Haida Flo | |
| Four Sixes Ranch | | 51 | Waresthehancock | 2011 | Gelding | Gray | Waresthecat | Ginnin Hancock | Tanquery Gin | |
| Circle Bar Ranch | | 52 | Circle Bar Graypepto | 2014 | Gelding | Gray | Circle Bar Mr Pepto | Circle Bar Babydoll | Circle Bar Pistol | |
| Pitchfork Land & Cattle Company | | 53 | BB Starlight | 2014 | Gelding | Sorrel | Tejons New Star | MS Fork Thirty Four | Mr Gray Fork | |
| Four Sixes Ranch | | 54 | Leavin Camp | 2019 | Stallion | Palomino | Jesses Topaz | Sixes Knockout | Seven From Heaven | |
| Tongue River Ranch | | 55 | TRR Stylish Oak | 2019 | Colt | Bay Roan | TRR Big Iron | TRR Stylish Oak | Pepcid | |
| Four Sixes Ranch | | 56 | Unnamed/High Brow Six | 2019 | Stallion | Palomino | Jesses Topaz | High Brow Six | High Brow Cat | |
| Beggs Cattle Company | | 57 | Becaco Sams Sis | 2019 | Filly | Gray | CD Son of Magnolia | Becaco Snakebite | Doctor Echo | |
| King Ranch | | 58 | Paloma De Rita | 1997 | Mare | Sorrel | Ritas Sweet Badger | Paloma Lisa | Jet Smooth | Marsala Red |
| Four Sixes Ranch | | 59 | Bigtime Fletch | 2012 | Gelding | Sorrel | Bigtime Favorite | Shesa Smart Fletch | Royal Fletch | |
| Tongue River Ranch | | 60 | TRR Peppys Model | 2018 | Filly | Red Roan | Pepcid | TRR Whiskey Badger | Paddys Irish Whiskey | |
| Wagonhound Land & Livestock | | 61 | Peppy Gunner | 2007 | Mare | Gray | Playgun | Smart Peptolena | Peptoboonsmal | WR This Cats Smart |
| Four Sixes Ranch | | 62 | Sixes Cobra | 2018 | Filly | Sorrel | Sixes Pick | Cobras Gunpowder | PG Gunpowder | |
| Circle Bar Ranch | | 63 | Circle Bar Pop Gun | 2010 | Gelding | Gray | Circle Bar Pistol | Lil Peppy Kitty | Peppy San Badger | |
| Pitchfork Land & Cattle Company | | 64 | Rockin Dual Pep | 2014 | Mare | Bay | Rockin W | Four Six Gal | Mr Sun O Lena | Nasty CD |
| Four Sixes Ranch | | 65 | Pink Pick | 2019 | Filly | Sorrel | Sixes Pick | Pink Wrapper | Good Bar Wrapper | |
| Tongue River Ranch | | 66 | TRR Sportin My Royal | 2019 | Filly | Bay Roan | Medicinal Mecom Blue | Sportin Wink | Sportin High Brow | |
| Beggs Cattle Company | | 67 | Becaco Cid | 2018 | Gelding | Red Roan | CD Son of Magnolia | Ms Becaco Pepcid | Pepcid | |
| Four Sixes Ranch | | 68 | Perfect Oats | 2014 | Gelding | Sorrel | Mr Playinstylish | Sixes Oats | Stoli | |
| Circle Bar Ranch | | 69 | Circle Bar Sweet Man | 2016 | Gelding | Buckskin | Paddy O Sugar | Miss Baron Michelle | Sevens Baron | |
| Tongue River Ranch | | 70 | TRR Im A Gunslinger | 2019 | Filly | Sorrel | Grinch With A Gun | TRR Smart Lil Jaycee | TRR Gun Slinger | |
| Four Sixes Ranch | | 71 | Unnamed/Paddys Eagle | 2019 | Filly | Sorrel | WR This Cats Smart | Paddys Eagle | One Famous Eagle | |
| Pitchfork Land & Cattle Company | | 72 | Unnamed/Cats Dashin Diamond | 2019 | Filly | Gray | Cat and Cash | Cats Dashin Diamond | Special Gun | |
| King Ranch | | 73 | Kinenos Hickorita | 2019 | Filly | Brown | Kinenos Moon | Reds Hickory Badge | Marsala Red | |
| Four Sixes Ranch | | 74 | Little River Cowboy | 2007 | Gelding | Sorrel | Playin Stylish | Your Turn To Win | Tanquery Gin | |
| Beggs Cattle Company | | 75 | Ms Becaco Very One | 2019 | Filly | Gray | Very Especial Cat | Ms Becaco Crumbles | Doctor Echo | |
| Circle Bar Ranch | | 76 | Circle Bar Littlekit | 2016 | Filly | Chestnut | Circle Bar Mr Pepto | Smooth Kitty Kitty | Smooth As A Cat | Mamas Jazzy Rey |
| Four Sixes Ranch | | 77 | Stylish Future | 2003 | Mare | Sorrel | Playin Stylish | Outstanding Future | Tenino Badger | Metallic Masterpiece |
| Tongue River Ranch | | 78 | TRR I Prefer Gin | 2019 | Colt | Bay Roan | Medicinal Mecom Blue | TRR Some Whiskey | Paddys Irish Whiskey | |
| Pitchfork Land & Cattle Company | | 79 | Unnamed/Cash N Rio Cat | 2019 | Filly | Sorrel | Billies Blaze | Cash N Rio Cat | Cat and Cash | |
| Four Sixes Ranch | | 80 | Mule Creek | 2017 | Gelding | Brown | Guthrie City Limits | Paddys Ginnin Lady | Paddys Irish Whiskey | |
| King Ranch | | 81 | Kinenos Coronel | 2019 | Colt | Bay | Kinenos Moon | San Gris Girl | Les Glos Colonel | |
| Beggs Cattle Company | | 82 | Becaco Sonny | 2018 | Gelding | Sorrel | CD Son Of Magnolia | Ms Becaco Echogin | Preferred Gin | |
| Four Sixes Ranch | | 83 | Unnamed/Pick The Pay | 2018 | Filly | Sorrel | Bamacat | Pick The Pay | Sixes Pick | |
| Tongue River Ranch | | 84 | TRR Some Whiskey | 2004 | Mare | Brown | Paddys Irish Whiskey | Ms Becaco Ginone | Preferred Gin | Grinch With A Gun |
| Pitchfork Land & Cattle Company | | 85 | Paydays Smart Salute | 2012 | Gelding | Sorrel | Smart Salute | MS Pay Thirty | Pay Forty Four | |
| Four Sixes Ranch | | 86 | Rockin Sixes | 2013 | Gelding | Bay | Rockin W | Cowgirl Return | Mr Sun O Lena | |
| Circle Bar Ranch | | 87 | Circle Bar Cat Nip | 2012 | Gelding | Gray | Circle Bar Pistol | Little Sable Cat | Smooth As A Cat | |
| Four Sixes Ranch | | 88 | Bold Hearted Pick | 2005 | Gelding | Sorrel | Sixes Pick | Bold Texas Rose | Texas Kicker | |
| Tongue River Ranch | | 89 | TRR Miss Iron Mable | 2018 | Filly | Gray | TRR Big Iron | TRR Miss Kitty | Cats Hillbilly | |
| Four Sixes Ranch | | 90 | Sixes Fever | 2005 | Mare | Gray | Playgun | Tenino Road | Tenino Badger | Quahadi |
| Pitchfork Land & Cattle Company | | 91 | Cats Attractin Cash | 2013 | Gelding | Gray | Cat and Cash | Turnin Attraction | Playin Attraction | |
| Beggs Cattle Company | | 92 | Becaco Dinero | 2010 | Gelding | Bay | Doctor Echo | Ms Becaco Cash | Preferred Gin | |
| Four Sixes Ranch | | 93 | Seven Seconds | 2007 | Gelding | Gray | Seven From Heaven | Tanquery Producer | Tanquery Gin | |
| King Ranch | | 94 | Unnamed/Badges Bandida | 2020 | Colt | | El Rey Hidas | Badges Bandida | Playboys Badge | |
| Tongue River Ranch | | 95 | TRR Shining Becaco | 2014 | Gelding | Sorrel | Seven S Shining Gold | MS Becaco Ginone | Preferred Gin | |
| Four Sixes Ranch | | 96 | Wichita Legend | 2019 | Filly | Chestnut | Bet Hesa Cat | Sixes Fever | Playgun | |
| Pitchfork Land & Cattle Company | | 97 | Docs Diamond Olena | 2003 | Mare | Gray | Smart N Slick | Diamond Dee Fork | Gray Dee Bar | Billies Blaze |
| Beggs Cattle Company | | 98 | Ms Becaco Sam | 2018 | Filly | Gray | CD Son of Magnolia | Becaco Snake Bite | Doctor Echo | Very Especial Cat |
| Four Sixes Ranch | | 99 | Your Turn Cat | 2015 | Gelding | Sorrel | WR This Cats Smart | Your Turn To Play | Playin Stylish | |
| Tongue River Ranch | | 100 | WS Havalites Dun It | 2005 | Mare | Dun | Rawhides Playboy | Havalite | Grays Starlight | TRR Freckles Holidoc |
| Tongue River Ranch | | 101 | Unnamed/WS Havalites Dun It | 2020 | Colt | Dun | Medicinal Mecom Blue | WS Havalites Dun It | Rawhides Playboy | |
| Circle Bar Ranch | | 102 | Purdy Savannah Cat | 2008 | Mare | Gray | Cat Silver | Ms Sir Sixty Three | Sirs Sir | |
| Four Sixes Ranch | | 103 | Sixes Lizzie | 2019 | Filly | Chestnut | Bet Hesa Cat | Lizzie Seven | Seven From Heaven | |
| King Ranch | | 104 | Paloma De Marsala | 2010 | Mare | Sorrel | Marsala Red | Paloma De Rita | Ritas Sweet Badger | Kinenos Moon |
| Tongue River Ranch | | 105 | TRR Peptos Are Greyt | 2019 | Filly | Gray | CR Tuff Be Greyt | TRR Tari Sweet Style | Peptos Stylish Oak | |
| Pitchfork Land & Cattle Company | | 106 | Unnamed/Savannahs Silver Gun | 2018 | Gelding | Gray | Cat Silver | Savannahs Silver Gun | Special Gun | |
| Four Sixes Ranch | | 107 | Country Sixgun | 2014 | Gelding | Sorrel | Sixes Country | Wimpys Sixgun | Wimpys Little Step | |
| Circle Bar Ranch | | 108 | Circle Bar C Me Win | 2011 | Gelding | Gray | Circle Bar Pistol | CC Aubrey Ann | Seven S Keota | |
| Tongue River Ranch | | 109 | TRR Magnolia Blue | 2019 | Filly | Sorrel | Medicinal Mecom Blue | MS Becaco CID | CD Son of Magnolia | |
| Beggs Cattle Company | | 110 | Becaco Cub Cadet | 2018 | Gelding | Bay | CD Son Of Magnolia | Ms Becaco Threeflo | Me Haida Flo | |
| Four Sixes Ranch | | 111 | South Plains | 2019 | Filly | Red Roan | Bet Hesa Cat | Lizzies Pick | Sixes Pick | |
| Pitchfork Land & Cattle Company | | 112 | Dash O Peppy | 2010 | Gelding | Sorrel | Peppier Gray | MS Pay Thirty Seven | Pay Forty Four | |
| Four Sixes Ranch | | 113 | Cowgirl From Heaven | 2007 | Mare | Gray | Seven From Heaven | First Cowgirl | Tanquery Gin | Bamacat |
| Tongue River Ranch | | 114 | TRR Wares My Pep | 2019 | Filly | Sorrel | Pepcid | Waresthecream | Waresthecat | |
| Circle Bar Ranch | | 115 | Circle Bar Six Pick | 2016 | Gelding | Sorrel | Sixes Pick | Boon San Lady | Boon San | |
| Four Sixes Ranch | | 116 | Unnamed/Sunshines Stylish | 2019 | Filly | Buckskin | Jesses Topaz | Sunshines Stylish | Playin Stylish | |
| Pitchfork Land & Cattle Company | | 117 | PF Royal Cat Silver | 2013 | Gelding | Sorrel | Cat Silver | Texanaroyal Gold | Black Chick Gold | |
| Tongue River Ranch | | 118 | TRR Mecoms Ladybird | 2018 | Filly | Bay | Medicinal Mecom Blue | SR Pretty Playboy | Playboy Lena Bar | |
| Four Sixes Ranch | | 119 | Unnamed/Fanchon De Armonde | 2019 | Filly | Sorrel | Sixes PIck | Fanchon De Armonde | Good Bar Wrapper | |
| King Ranch | | 120 | Unnamed/Reds Canica Roja | 2020 | Colt | | El Rey Hidas | Reds Canica Roja | Marsala Red | |
| Pitchfork Land & Cattle Company | | 121 | Rios Silver Cat | 2018 | Gelding | Gray | Cat Silver | Cash N Rio Cat | Cat and Cash | |
| Four Sixes Ranch | | 122 | Bigtime Canyon | 2018 | Gelding | Sorrel | Bigtime Favorite | Cats Canyon | WR This Cats Smart | |
| Beggs Cattle Company | | 123 | Becaco Vegas | 2018 | Gelding | Buckskin | Mr Haida Flo | Ms Becaco Echoskin | Doctor Echo | |
| Tongue River Ranch | | 124 | TRR I Prefer Oak | 2019 | Colt | Sorrel | Medicinal Mecom Blue | TRR Ms Tenino Oak | Peptos Stylish Oak | |
| Four Sixes Ranch | | 125 | Unnamed/Little River Lady | 2019 | Filly | Bay | Jesses Topaz | Little River Lady | Playgun | |
| Pitchfork Land & Cattle Company | | 126 | Genuine Lasso Dash | 2004 | Mare | Gray | Pay Forty Four | MS Fork Fifty Seven | Mr Gray Fork | Nasty CD |
| Circle Bar Ranch | | 127 | Circle Bar Eastwood | 2015 | Gelding | Gray | Circle Bar Pistol | CC Aubrey Ann | Seven S Keota | |
| Four Sixes Ranch | | 128 | Unnamed/Three Eights Bedouin | 2019 | Filly | Buckskin | Jesses Topaz | Three Eights Bedouin | Royal Quick Dash | |
| Tongue River Ranch | | 129 | Unnamed/TRR Miss Lena Silver | 2020 | Colt | Bay | Medicinal Mecom Blue | TRR Miss Lena Silver | Doc O Lena Wood | |
| Four Sixes Ranch | | 130 | Natural Step | 2008 | Mare | Sorrel | Wimpys Little Step | Natural Sense | Tanquery Gin | Quahadi |
| Beggs Cattle Company | | 131 | Becaco Mag Cat | 2018 | Gelding | Red Roan | Very Especial Cat | Ms Becaco Pepson | CD Son Of Magnolia | |
| Pitchfork Land & Cattle Company | | 132 | Slicks Lil Angie | 2003 | Mare | Chestnut | Smart N Slick | Angie Lil Freckles | Wilsons Lil Freckles | Billies Blaze |
| Four Sixes Ranch | | 133 | Natural Return | 2019 | Filly | Gray | Natural Bottom | Royalty Return | Royal Fletch | |
| Circle Bar Ranch | | 134 | Circle Bar Pepto Man | 2013 | Gelding | Sorrel | Circle Bar Mr Pepto Man | Circle Bar Stylish | Playin Stylish | |
| King Ranch | | 135 | Sweet Tastin Hickory | 2006 | Mare | Bay | Ritas Sweet Badger | Poor Hickory | Hickoryote | El Rey Hidas |
| Four Sixes Ranch | | 136 | West Texas Thunder | 2017 | Gelding | Palomino | Playin Attraction | Cowgirl Paddy | Paddys Irish Whiskey | |
| Tongue River Ranch | | 137 | TRR Sweet Is Greyt | 2019 | Filly | Gray | CR Tuff Be Greyt | TRR Sweet Shoot Out | TRR Big Iron | |
| Pitchfork Land & Cattle Company | | 138 | Unnamed/Skylines Twister | 2019 | Filly | Sorrel | Bamacat | Skylines Twister | Mr Skyline Peppy | |
| Four Sixes Ranch | | 139 | Unnamed/Cowboy Attraction | 2019 | Filly | Red Roan | Bet Hesa Cat | Cowboy Attraction | Mr Jess Perry | |
| Wagonhound Land & Livestock | | 140 | Hollys Looking Smart | 2018 | Filly | Sorrel | Hickory Holly Time | Teninas Smart Look | WR This Cats Smart | |
| Circle Bar Ranch | | 141 | Circlebarstylishone | 2017 | Gelding | Chestnut | White Knuckles | La Dama Azul | Mecom From Texas | |
| Four Sixes Ranch | | 142 | Boons Crown | 2014 | Gelding | Sorrel | Boon San | Rosen Crown | Paddys Irish Whiskey | |
| Tongue River Ranch | | 143 | TRR Stylish Pep | 2007 | Mare | Bay Roan | Pepcid | Stylish Party Girl | Docs Stylish Oak | Grinch With A Gun |
| Beggs Cattle Company | | 144 | Becaco Roosters Son | 2018 | Gelding | Palomino | CD Son Of Magnolia | Becaco Flos Lady | Mr Haida Flo | |
| Four Sixes Ranch | | 145 | Unnamed/Wimpys Latigo | 2019 | Filly | Sorrel | Bamacat | Wimpys Latigo | Wimpys Little Step | |
| Pitchfork Land & Cattle Company | | 146 | Unnamed/Whiskey Sippin Kitty | 2019 | Filly | Bay | Sixes Pick | Whiskey Sippin Kitty | Cats Hillbilly | |
| Tongue River Ranch | | 147 | TRR Hava Smoke Patty | 2019 | Filly | Sorrel | Grinch With A Gun | WS Havalites Dun It | Rawhides Playboy | |
| Four Sixes Ranch | | 148 | Unnamed/Dear Little Pepto | 2019 | Filly | Bay | Natural Bottom | Dear Little Pepto | Peptoboonsmal | |
| Circle Bar Ranch | | 149 | Circle Bar Mr Romeo | 2017 | Gelding | Palomino | Karl With A K | A Stylish Choice | Sr Instant Choice | |
| Pitchfork Land & Cattle Company | | 150 | PF Paddys Starlight | 2017 | Mare | Sorrel | Nasty CD | Paddys Irish Rose | Paddys Irish Whiskey | Very Especial Cat |
| Four Sixes Ranch | | 151 | Guthrie Lad | 2016 | Gelding | Sorrel | Guthrie City Limits | Six Flo Lady | Playgun | |
| Beggs Cattle Company | | 152 | Becaco Havoc | 2018 | Gelding | Bay | CD Son of Magnolia | Ms Becaco Echotre | Doctor Echo | |
| Four Sixes Ranch | | 153 | Sixes Pink Puma | 2017 | Mare | Red Roan | Sixes Pick | Pink Wrapper | Good Bar Wrapper | Bamacat |
| Tongue River Ranch | | 154 | TRR Smokin Sharlena | 2018 | Filly | Sorrel | Grinch With A Gun | TRR Lenas Got Pep | Pepcid | |
| King Ranch | | 155 | Marsalas Cigarrera | 2019 | Filly | Bay | Marsala Red | Humo Acre Pep | Bob Acre MD | |
| Four Sixes Ranch | | 156 | Unnamed/Driftin Gray Eddie | 2019 | Filly | Gray | Sixes Pick | Driftin Gray Eddie | Hesa Eddie Hancock | |
| Circle Bar Ranch | | 157 | Circle Bar Johnecash | 2016 | Gelding | | Circle Bar Mr Pepto | Remember Hanna | Preferred Pay | |
| Tongue River Ranch | | 158 | Fine As Moonshine | 2010 | Mare | Sorrel | Cats Moonshine | Just Miss Gin | Justa Swinging Peppy | Grinch With A Gun |
| Four Sixes Ranch | | 159 | Unnamed/Thomashughes Beduino | 2019 | Filly | Gray | Jesses Topaz | Thomashughes Beduino | Thomas E. Hughes | |
| Pitchfork Land & Cattle Company | | 160 | Unnamed/Sparks Desire | 2019 | Filly | Sorrel | Pepcid | Sparks Desire | CD Lights | |
| Beggs Cattle Company | | 161 | Becaco Foxy | 2019 | Filly | Gray | Very Especial Cat | Ms Becaco Gem | Doctor Echo | |
| Four Sixes Ranch | | 162 | Unnamed/Miss Busy Body | 2019 | Filly | Gray | Natural Bottom | Miss Busy Body | Tuf N Busy | |
| Tongue River Ranch | | 163 | TRR Cowboy Spark | 2019 | Colt | Sorrel | Medicinal Mecom Blue | TRR Shining Cowgirl | Seven S Shining Gold | |
| Pitchfork Land & Cattle Company | | 164 | Unnamed/Peptos Future | 2019 | Filly | Bay | Sixes Pick | Peptos Future | Peptos Stylish Oak | |
| Four Sixes Ranch | | 165 | Unnamed/Sixes Bigtime | 2019 | Filly | Brown | Bet Hesa Cat | Sixes Bigtime | Bigtime Favorite | |
| Circle Bar Ranch | | 166 | Circle Bar Babydoll | 2008 | Mare | Gray | Circle Bar Pistol | Little Sable Lena | Peppy San Badger | Mamas Jazzy Rey |
| Tongue River Ranch | | 167 | Trrpattysgotagun | 2019 | Filly | Sorrel | Grinch With A Gun | Dodging Mecom | Quentie Mecom Blue | |
| Four Sixes Ranch | | 168 | Unnamed/Frenchmans Whiskey | 2019 | Filly | Bay | Sixes Pick | Frenchmans Whiskey | Paddys Irish Whiskey | |
| King Ranch | | 169 | Unnamed/Humos Dulce | 2020 | Filly | Sorrel | Kinenos Moon | Humos Dulce | Peppys Humo | |
| Beggs Cattle Company | | 170 | Becaco Perry | 2020 | Filly | Sorrel | CD Son Of Magnolia | Ms Becaco Golden | Doctor Echo | |
| Four Sixes Ranch | | 171 | Unnamed/Wimpys Six | 2019 | Filly | Bay | Natural Bottom | Wimpys Six | Wimpys Little Step | |
| Tongue River Ranch | | 172 | Unnamed/TRR Prefer 141 | 2020 | Filly | Gray | Medicinal Mecom Blue | TRR Prefer 141 | TRR Big Iron | |
| Circle Bar Ranch | | 173 | Circle Bar Gallo Six | 2016 | Gelding | Bay | Roosters Eighty Six | Barons Lady Watch | Barons Feature Red | |
| Four Sixes Ranch | | 174 | Sixes Wildcat | 2019 | Filly | Red Roan | Sixes Pick | Wrhapsody | Good Bar Wrapper | |
| Pitchfork Land & Cattle Company | | 175 | Unnamed/Rockin Dual Pep | 2019 | Filly | Bay | Cat and Cash | Rockin Dual Pep | Rockin W | |