Get your tickets early for the NCHA Foundation's big fundraiser on Wednesday, December 8, 2021, at River Ranch in the historic Fort Worth Stockyards.
November 9, 2021
Cowboys & Indians
By C&I Editors
If you like the idea of an evening of live music, cowboy cuisine, and a live auction that includes an opportunity for you and your horse to appear on an episode of Yellowstone — all in the name of securing the future of the sport of cutting — there's just one place to be on December 8: the NCHA Foundation's Western Heritage Celebration.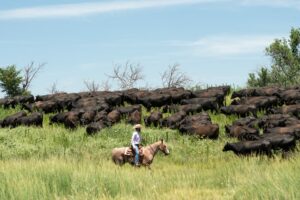 Join the NCHA Foundation for "A Night at the Ranch" during the 2021 NCHA Metallic Cat World Championship Futurity to celebrate the rugged sophistication and elite tradition of the authentic Western heritage through the storied sport of cutting.
The NCHA Foundation has partnered with King Ranch, The Four Sixes Ranch, Wagonhound Land & Livestock, W.T. Waggoner Ranch, Gardiner Angus Ranch, and Buster Welch to auction off branded bred heifers and one bull from Gardiner Angus ranch.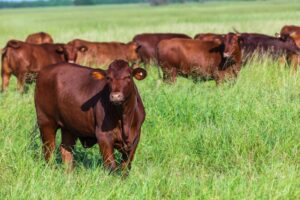 The evening will also feature live music from Jake Hooker and the Outsiders, cowboy cuisine, and more.
Proceeds from the annual event benefit the NCHA Foundation.
As the charitable arm of the NCHA, the mission of the NCHA Foundation is to educate our youth, protect the horse, preserve our past, and secure our future. The foundation strives to do this through animal welfare, historical preservation, youth scholarships, and promotion of the sport of cutting. In 2022, the foundation will celebrate 40 years of support to the NCHA and will be kicking off the celebratory year on December 8 and the Western Heritage Celebration and Bred Heifer Auction.
For information on sponsorship opportunities and to purchase tickets, contact Julia Buswold at 817.244.6188 ext. 144 or email jbuswold@nchacutting.com.
Photography: (All images) courtesy NCHA