America's Horse
May 2015
By Becky Newell

What do Alice Moore; Mavis, Mary and Frances Peavy; and Anne Burnett Tandy all have in common?

They all became businesswomen and ranchers at a time in history when it wasn't considered proper for women to be in those positions. This year, we're celebrating the contributions of these women's ranches to the 75-year history of the American Quarter Horse Association and the American Quarter Horse breed. Their ranches and several others have registered horses in each of AQHA's 75 years.

Woven into these ranches' histories are the names of the men, women and horses who are considered the foundation of the breed and the Association. Back then, however, the people were simply neighbors, and the stallions were just good horses with good conformation that were nearby and available for breeding.
Moore Ranch
It was 1954 and Alice Moore had plans to become a veterinarian. A female veterinarian? The only daughter of Landon K. and Mary Moore, Alice spent more time as a child horseback on the family's 20,000-plus-acre ranch in northern New Mexico than she did in the house learning the things little girls learned to do in the 1940s. By golly, she was going to go to vet school. Then tragedy struck. Landon passed away shortly after Alice's high school graduation. Duty called. Alice was asked by her mother to help run the ranch. Managing grass, water, cattle and horses became Alice's job, and she never looked back.
---
Bonham Ranch
Tragedy struck the peavy family when its patriarch, Marshall, was killed when the gelding he was riding stepped in a badger hole while Marshall was roping a calf to doctor. It was the spring of 1944, and his widow, Mavis, and daughters Mary and Frances were left to carry on the cattle and horse ranch he started in the early 1900s in Colorado. However, Mary and Frances weren't exactly tenderfoots when it came to breeding and training horses, as from a young age Marshall had given them horses to train and breed and guided them in their decisions. Frances married Wayne Bonham in 1951, and together they carried on her father's Quarter Horse bloodlines under the Bonham Ranch name.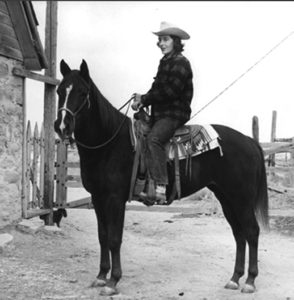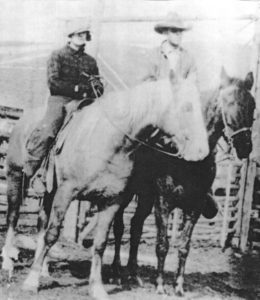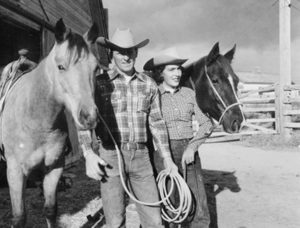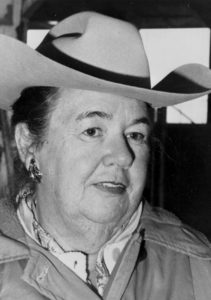 ---
Burnett Ranches
Imagine being at the center of the discussion regarding the founding of a breed registry that became the American Quarter Horse Association. That's where Anne Burnett Tandy found herself on the evening of March 14, 1940, in her Fort Worth, Texas, home. The heiress to Samuel Burnett's Four Sixes Ranch, "Miss Anne" had just as much of a stake in the proposed registry as every other rancher in the room. Among the well-known champion racers and show horses acquired by or bred on the Four Sixes were Grey Badger II and Hollywood Gold. Miss Anne became nationally famous as a judge and breeder.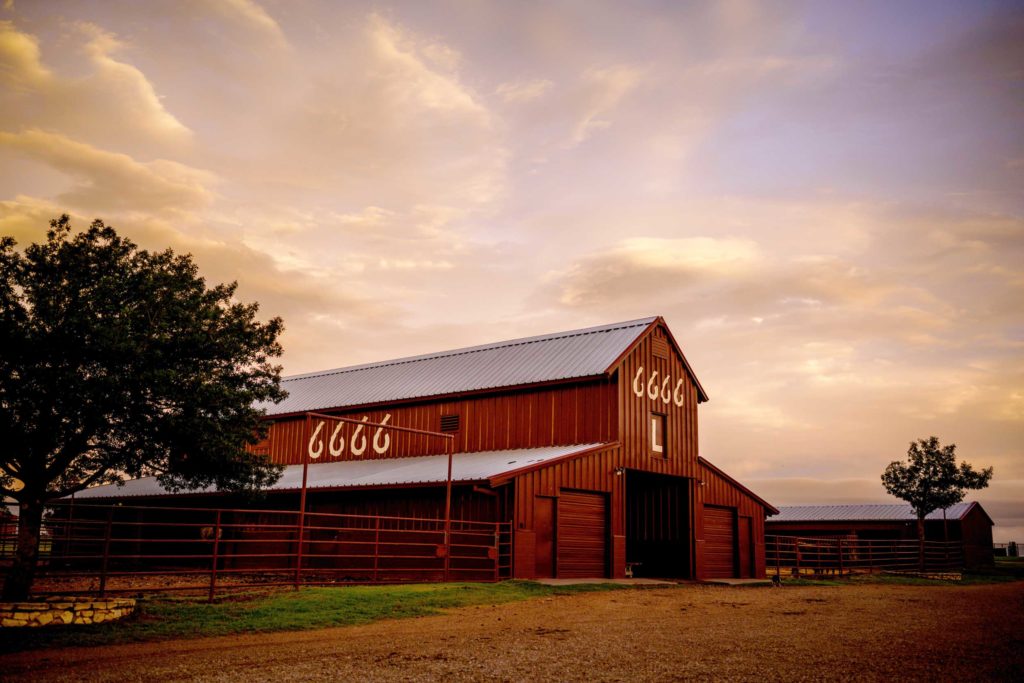 ---
These three ranches are among the 16 breeders represented in "Breeding a Legacy: 75 Years of American Quarter Horses," a new exhibit at the American Quarter Horse Hall of Fame & Museum in Amarillo. The exhibit will run through July 25. A traveling exhibit will also be showcased throughout the year at AQHA shows and events. This exhibit will feature biographical panels and photographs of each of the ranches. For more information on "Breeding a Legacy: 75 Years of American Quarter Horses," visit www.quarterhorsemuseum.com.
This exhibit is funded in part by Dr. Kent Roberts and Ilene Roberts Balliett Foundation. Additional funding comes from Haythorn Land & Cattle Co., Waggoner Ranch and the E. Paul and Helen Buck Waggoner Foundation.