American Quarter Horses and Horsemen are well-represented in Texas Horse Racing Hall of Fame
By Richard Chamberlain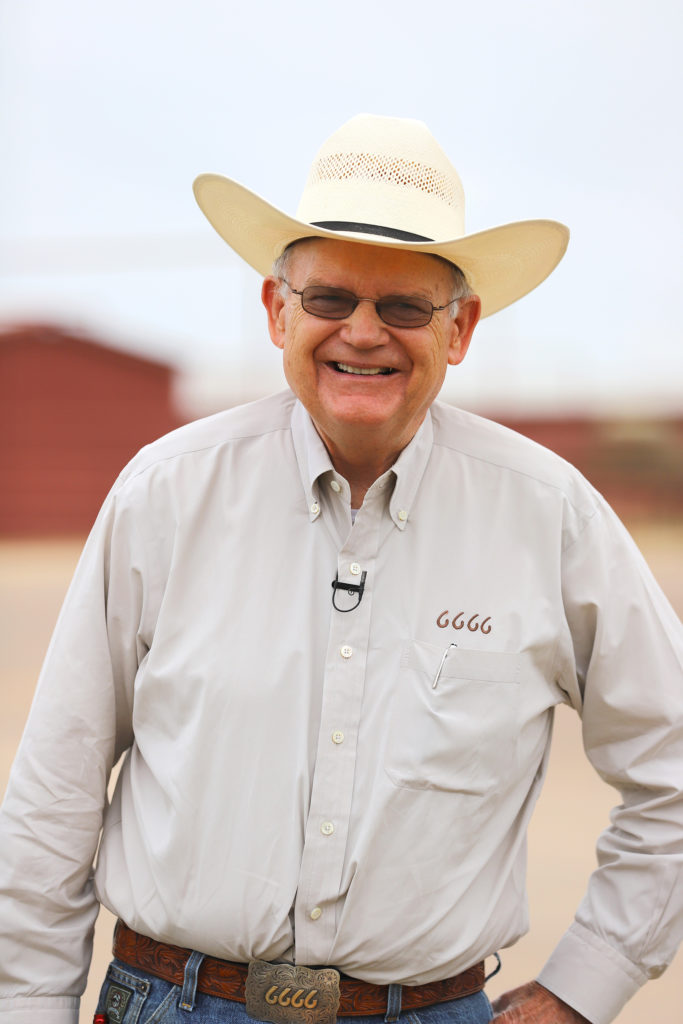 Q-Racing Journal, November 21, 2013 — With legendary trainer Jack Van Berg (who conditioned Kentucky Derby winner and horse of the year Alysheba) giving the keynote address, Dr. Glenn Blodgett, D.V.M., Tami Purcell-Burkland and champion Dashingly were inducted November 16 into the Texas Horse Racing Hall of Fame at Retama Park in Selma, Texas.

In 1982, Dr. Blodgett began working for the Burnett Ranches, which includes the Four Sixes Ranch at Guthrie, Texas. Under his direction and management, the Four Sixes has become one of the industry's leading stallion farms, and in 1993 won the AQHA Best Remuda Award.

In 1991, Dr. Blodgett became an AQHA Director and served in many capacities, including as chairman of the stud book and registration committee. In 2012, he was elected to the AQHA Executive Committee.

Dr. Blodgett for 37 years has been a member of the American Association of Equine Practitioners, where he has served on the board of directors and the racing ethics and ethics ad ho committees. He was appointed to the Texas Racing Commission in 1988, where he provided considerable input in the construction, operation and monitoring of the first pari-mutuel facilities in the state and was a driving force behind the medical rules, policies and procedures adopted by the commission, which he served as vice chairman in 1993-95.

Tami Purcell (now Purcell-Burkland) is the all-time leading female jockey. Tami grew up in Dripping Springs, just south of Austin, where she thought she would become a firefighter like her father and grandfather. But Tami changed her mind and jumped in feet first into horse racing.

Tami has won many major Quarter Horse races, and is the only female jockey to win such Grade 1 races as the All American Futurity (on champion Corona Cash in 1997); Champion of Champions (Dashing Folly in 1996); and Texas Classic Futurity (with Toast To Dash in 1996). When she retired from racing in 2000, Tami was Quarter Horse racing's all-time leading female rider of money earners, with $12,213,765 earned. Tami rode 2,143 winners, including 87 in stakes races, from 9,475 races.

In 1996, Tami won AQHA's Mildred N. Vessels Award for special achievement in racing. She now competes on the professional barrel racing circuit and is a two-time qualifier to the Wrangler National Finals Rodeo.

An earner of $1,754,323, Dashingly retired from racing as the all-time leading distaff earner and still ranks as the third-richest mare in history, a mark she reached without winning the All American Futurity. Trained by C.W. "Bubba" Cascio (who was inducted into the Texas Horse Racing Hall of Fame in 2002), Dashingly compiled a record of 25-18-5-0 and was the 1981 champion 2-year-old filly and 1983 world champion. By Dash For Cash (inducted into the Texas Hall in 1999), Dashingly was owned first by 15-year-old Windi Phillips, later by J.E. Jumonville Jr. and at the time of her death by J. Baxter Brinkman of Dallas. In 2014, Dashingly will enter the American Quarter Horse Hall of Fame.

The Texas Racing Hall of Fame also inducted Arthur Seligson, a San Antonio native who raced Thoroughbreds in the United States and Europe, including his homebred Avatar, winner of the 1975 Santa Anita Derby and the Belmont Stakes; Hadif, the graded stakes-winning Thoroughbred that became a prominent sire in the Southwest while standing at Clarence and Dorothy Scharbauer's Oklahoma Stud near Purcell and their Valor Farm at Pilot Point, Texas; and Kontiki, who was owned by Mr. and Mrs. Stanley Kubela of Seguin and was beaten only once (while carrying 140 pounds over 1 1/2 miles) in his career to became a national champion racehorse and a member of the Arabian Horse Trust Hall of Fame.

In addition, the late Jeff Coady, a 25-year Texas resident who was one of the industry's most accomplished photographers, was honored with the Joann Weber Distinguished Service Award. Jeff was a racing enthusiast who cared deeply for the welfare of the sport, the horses and the people, and was loved throughout North America for his photography, professionalism, kind heart and generous nature.