Quarter Horse News
April 15, 2020
By Lillian Kent
Open Hackamore
Plain Catty
14S (Bet Hesa Cat x Miss Plain Plain x Just Plain Colonel)
Owner: Kalpowar Quarter Horses, Midland, TX
Breeder: Kevin Cantrelle, Raymond, CA
"He's really better in the show pen than he is everywhere else." — Jake Gorrell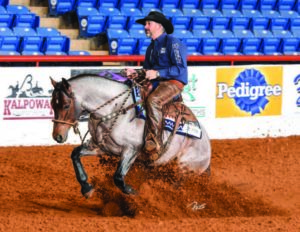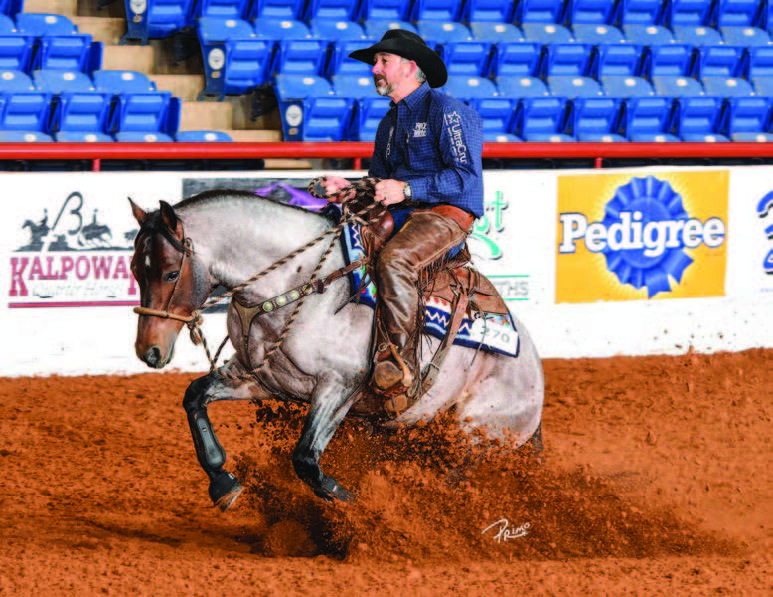 Plain Catty knows a thing or two about being a reined cow horse. The 2017 NRCHA Snaffle Bit Futurity Open Champion has more than $180,000 on his bankroll, according to Equi-Stat.
Jake Gorrell, an Equi-Stat Elite $1 Million Rider, has trained and shown "Sparky" for the entirety of his career. After a sparse season in 2018, the team burst through the gates in 2019 to earn more than $43,000 and the Open Hackamore National Championship. The stallion, whom Gorrell described as the "perfect gentleman," outpaced second place by 8 points.
"He's really better in the show pen than he is everywhere else," Gorrell said. "I knew he was up there [in the standings] most of the year, so I tried to keep him up there. It's tough, that dang hackamore. Everything is tough."
National titles aren't usually on Gorrell's radar, but when a horse does well consistently in a certain horse show class, it's worth paying attention, he said.
The trainer gave Sparky high praise. "He's a really good athlete," Gorrell said.