The Burnett Ranches' legacy and the stories of the people behind the brand have been well-known in Texas for years.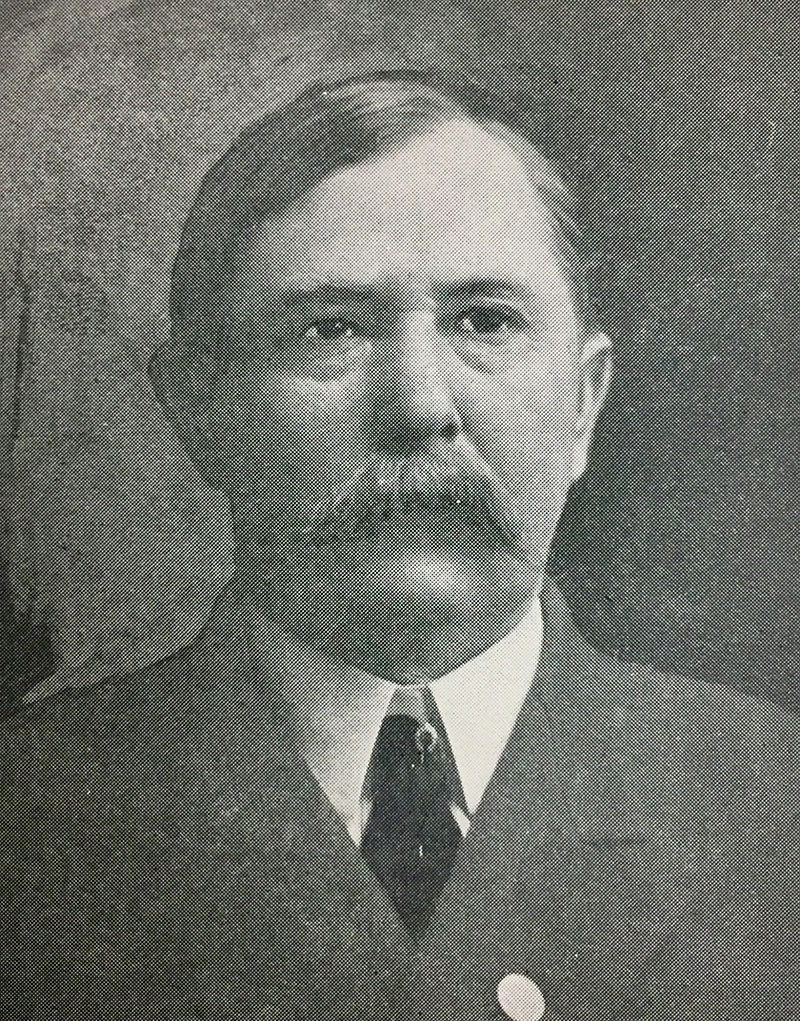 Captain Samuel "Burk" Burnett
1849–1922
---
Born in Bates County, Missouri, on Jan. 1, 1849, to Jeremiah and Mary Turner Burnett, Samuel Burk Burnett became one of the most well-known and respected ranchers in Texas. His parents were in the farming business, but in 1857-58, conditions caused them to move from Missouri to Denton County, Texas, where Jerry Burnett became involved in the cattle business. Burk, 10 years old at the time of the move, began watching the nature of the cow business and learned from his father.
At age 19, Burk went into business for himself with the purchase of 100 head of cattle, which were wearing the 6666 brand. With the title to the cattle came ownership of the brand. Burnett survived the panic of 1873 by holding over 1,100 steers he had driven to market in Wichita, Kansas, through the winter. The next year, he sold the cattle for a profit of $10,000. He was one of the first ranchers in Texas to buy steers and graze them for market.
So Burnett negotiated with legendary Comanche Chief Quanah Parker (1845-1911) for the lease of the Indian lands. Not only was Burnett able to acquire the use of some 300,000 acres of grassland, but he also gained the friendship of the Comanche leader. Quanah's mother was the white woman, Cynthia Ann Parker, who was captured in a raid on Parker's Fort in 1836. She married Peta Nocona, war chief of the Noconi band of the Comanches. Quanah grew to be a great leader of his people and eventually a friend of white leaders and ranches in the Southwest.
Burnett kept running 10,000 cattle until the end of the lease. The cattle baron had a strong feeling for Indian rights, and his respect for these native peoples was genuine. Where other cattle kings fought Indians and the harsh land to build empires, Burnett learned Comanche ways, passing both the love of the land and his friendship with the Indians to his family. As a sign of their regard for Burnett, the Comanches gave him a name in their own language: "MAS-SA-SUTA," meaning "Big Boss."
The much-needed lease continued until the early 1900s, at which time the federal government ordered the land turned back to the tribes. Burnett traveled to Washington, D.C., where he met with President Theodore Roosevelt to ask for an extension on the lease. Roosevelt gave the ranchers two more years, allowing them time to find new ranges for their herds.
In the spring of 1905, Roosevelt came west for a visit to the Indian lands and the ranchers whom he had helped. Burk Burnett, his son Tom, and a small group of ranchers entertained the old Roughrider in rugged Texas style. The highlight of the visit was an unusual bare-handed hunt for coyotes and wolves.
The friendship which developed between Burnett and the President grew. In fact, it was Roosevelt, during a trip to Texas in 1910, who encouraged the town of Nesterville to be renamed "Burkburnett" in honor of his friend.
As the 19th Century drew to a close, the end of the open range was apparent. The only protection the cowman had was the private ownership of land. A purchase around 1900 of the 8 Ranch near Guthrie, Texas, in King County from the Louisville Land and Cattle Co., and the Dixon Creek Ranch near Panhandle, Texas, from the Cunard Line marked the beginning of the Burnett Ranches empire. The 8 Ranch became the nucleus of the present-day Four SixesTM (6666) Ranch. These two large purchases, along with some later additions, amounted to a third of a million acres.
In his personal life, Burnett, at age 20, had married Ruth B. Loyd, daughter of Martin B. Loyd, founder of the First National Bank of Fort Worth. They had three children, two of whom, sadly, died young. Only their son Tom lived on to have a family and build his own ranching business. Burnett and Ruth later divorced, and he married Mary Couts Barradel in 1892. They had one son, Burk Burnett, Jr., who died in 1917.
Since 1900, Burnett had maintained a residence in Fort Worth, where his financial enterprises were headquartered. He was director and principal stockholder of the First National Bank of Fort Worth and President of the Ardmore Oil and Gin Milling Co. He made frequent trips to his ranches on his own custom-designed railroad car, carrying him from Fort Worth to Paducah, Texas. From there, he hitched his horse and buggy for the 30-mile drive south to Guthrie.
Burnett added to and developed his holdings, including the building of the Four Sixes Supply House and a new headquarters in Guthrie. In 1917, Burnett decided to build "the finest ranch house in West Texas" at Guthrie. It cost $100,000, an enormous sum for the time. Prestigious architectural firm Sanguiner and Staats of Fort Worth was hired to design a grand home to serve as ranch headquarters, to house the ranch manager and as a place to entertain guests. It was constructed with stone quarried right on the ranch. Other materials were brought in by rail car to Paducah and then hauled by wagon to Guthrie.
With 11 bedrooms, it was, indeed, a favorite place to welcome guests. Burnett's hospitality engaged such well-known visitors as President Roosevelt, Will Rogers and others. The home was filled with amazing items. In the main room, alone, visitors would see hunting trophies, exquisite art and personal items given to Burnett by his friend Quanah Parker and the Comanche chief's wives. These priceless items remained in the house long after Burnett's death and through several home remodeling projects. They were given by Burnett's great-granddaughter, Anne W. Marion, to the National Ranching Heritage Center in Lubbock, Texas. Also of interest to note is that although Burnett had a bedroom in the home's southeast corner, he chose to sleep in the back room of the rudimentary Four Sixes Supply House, where he maintained his office.
In 1921, oil was discovered on Burnett's land near Dixon Creek, and his wealth increased dramatically. This discovery, and a later one in 1969 on the Guthrie property, would greatly benefit the Burnett family ranching business as it grew and developed throughout the 20th Century.
Captain Samuel "Burk" Burnett passed away on June 27, 1922. His will provided for the appointment of two trustees to manage his holdings. They, along with their successors, ran the Four Sixes Ranch until 1980, when Burk Burnett's great-granddaughter, Anne W. Marion, took the reins into her capable hands.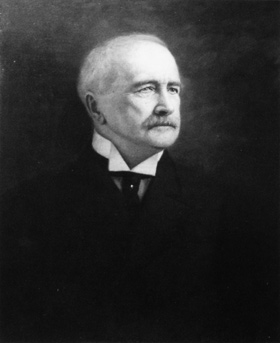 In the final years of the 1860s, Fort Worth, Texas, was so undeveloped it had only a couple of businesses and few families. Originally a military outpost, Fort Worth was transformed as drovers, bringing cattle north along the Chisholm Trail, stopped to purchase supplies and get news related to the trail. During 1871 alone, more than 650,000 head of cattle passed through Fort Worth.
M.B. Loyd came to Texas after the Civil War and, for five years, gathered and sold wild South Texas cattle. A large number of cattlemen in those post-Civil War years created a need for a reliable banking enterprise in Fort Worth. Therefore, Loyd used his cattle profits to open the Loyd Exchange Office on the square in Fort Worth in the early 1870s, making him the first permanent banker in the city. It was the beginning of a life in high finance. The loan exchange business soon proved insufficient, and in March 1873, with a capital stock of $40,000, Captain Loyd and an associate chartered the California and Texas Bank of Loyd, Markley and Co. In January 1877, he and several associates pooled their interests to create the First National Bank of Fort Worth – the ninth national bank to be chartered in the United States.
As a banker, Loyd developed many lasting relationships with cattlemen. His daughter, Ruth, married Samuel "Burk" Burnett, a cattleman who held interests in several banks in Texas. In 1883, Loyd named Burnett to the Board of Directors of the First National Bank of Fort Worth. The union joined the interests of two influential Texas businessmen. The marriage also produced children, one of whom was Thomas Loyd Burnett.
Along with his extensive support for cattlemen, M.B. Loyd made many loans for the purchase of racehorses. The craze for ownership was a result of the construction of a half-mile racetrack built two years prior to the arrival of Loyd in Fort Worth. Owning racehorses quickly became a symbol of status, and like many other men of wealth, Captain Loyd began amassing his own stable of fine racehorses. He branded his stock with the single letter L. His interest soon grew to incorporate breeding and selling quality race and cutting horses. With his death in 1912, his interest in horses and the land surrounding Wichita Falls passed through inheritance to his grandson, Thomas Loyd Burnett. His L brand remained on the Burnett horses and is still used today.
In addition to his passion for racehorses, M.B. Loyd collected more than 130 weapons produced in the 18th and 19th centuries. He acquired firearms from the United States, Great Britain, France, Japan, Germany, Albania, Spain, Belgium and Holland. Many of the weapons reflect the history of America, including a matched pair of Colonial-era flintlock dueling pistols and an 1841 rifle manufactured by Eli Whitney. Prominent in the collection is a pair of large .45 caliber derringers with brass-tipped ramrods that, by all appearances, have never been fired. They are among the finest sets in existence, according to experts.
The collection stayed in the family until 2002, when M.B. Loyd's great-great-granddaughter, Anne W. Marion, a trustee of the Anne Burnett Tandy Testamentary Trust, gifted the collection to the National Ranching Heritage Center in Lubbock, Texas.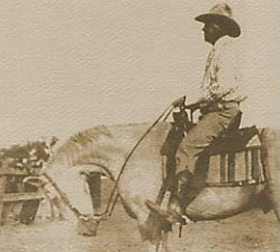 Thomas Loyd Burnett
1871–1938
---
Thomas Loyd Burnett blazed his own trail. Born December 10, 1871, he was one of three children of Samuel "Burk" Burnett and Ruth Loyd, daughter of M.B. Loyd, the Fort Worth banker. At the time of his father's death in 1922, Tom was the famous old cowman's only living child.
Starting as a ranch hand, Tom learned the cattle business in the 1880s and 1890s in the Indian country between the Wichita Mountains. After school in Fort Worth, St. Louis and at the Virginia Military Institute, the 16-year-old began moving cattle on the Burk Burnett Ranch. When autumn came, he worked as a wagon hand in the Comanche-Kiowa Reservation, drawing the same wages as other cowboys.
For five years, he worked as a line rider on his father's ranch, which spread over more than 50,000 acres on the Red River. As he approached the age of 21, Tom was made wagon boss of the Nation (Indian Territory) wagon. That same year, on Oct. 8, 1891, he married Olive "Ollie" Lake of Fort Worth, and the couple lived at the Burnett Ranch House while Tom ran the Indian Territory unit of the Four Sixes Ranch. They had one daughter, Anne Valliant, born in 1900.
Tom had good instincts about horses and cattle, and he was respected among cowmen and ranch hands following several incidents. In 1898, during a bitter-cold March wind, Tom had the task of moving 5,000 steers across the Red River from the Indian Territory to shipping pens on the Texas side. He got the herd across in weather few cattlemen would have faced. Another time, In 1902, with a chuck wagon and a few hands, he drove 90 horses owned by his grandfather, M.B. Loyd, through the open country from Palo Pinto County to the Four Sixes Ranch in Guthrie.
In 1905, the Burnetts hosted a wolf hunt in the Big Pasture, land leased from Comanche and Kiowa Indians, and invited President Theodore Roosevelt and others, including Chief Quanah Parker, as guests. Tom took a chuck wagon, horses and a group of cowboys to a site near present-day Frederick, Okla., where he set up camp for the President's 10-day stay. In a letter dated April 20, 1905, Roosevelt wrote to his son, Ted: "I do wish you could have been along on this trip." The hunters, he explained, had "17 wolves, three coons and any number of rattlesnakes." The President also wrote, "You would have loved Tom Burnett, son of the big cattleman. He is a splendid fellow, about 30 years old and just the ideal of what a young cattleman should be." One of Tom's proudest possessions was the saddle Roosevelt used on that hunt. The President's assessments were accurate: at age 30, Tom had already established himself as a respected cowboy and was on his way to becoming a cattle baron. He had his own cattle, leased the old ranch in Wichita County and established his home and headquarters eight miles east of Electra. In 1910, he acquired the 26,000-acre Triangle Ranch at Iowa Park.
When M.B. Loyd died in 1912, Tom inherited one-fourth of his grandfather's Wichita County properties and a large sum of money. Oil discoveries in the county further enlarged his fortune.
In 1918 or 1919, variously recorded, Tom and Ollie divorced. This did not please Captain Burnett, who had very high regard for his daughter-in-law Ollie and her thoughtful and sensible ways. Tom's subsequent marriages were short-lived.
Tom continued to expand his Triangle holdings, buying five ranches in the next 15 years. These were consolidated into one vast range of more than 100,000 acres. As an independently wealthy cattleman, Tom became a rodeo impresario, financing and promoting some of the biggest rodeos in the Southwest. He also developed a passion for good cow horses and later bred Palominos that he featured in fairs, parades and rodeos.
Following in the footsteps of his grandfather M.B. Loyd and his father, Burk Burnett, Tom grew interested in banking and civic development and became a major stockholder in the Iowa Park State Bank. In the Depression of the 1930s, he often helped people in need, one example being a sizeable donation to the town of Wichita Falls to buy lunches for school children.
Tom Burnett died on December 26, 1938, leaving his estate to his only child, Anne Valliant Burnett. His death came in the midst of a long-range campaign to build a fortune equal to that of his father. He fell short of that objective, but he was known in the cattle world as one of the pacesetters of his time. Tom was described by friends as a man who represented the Old West and stood for its traditional ideals of generosity and rugged fair play.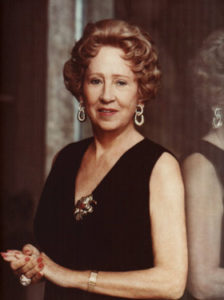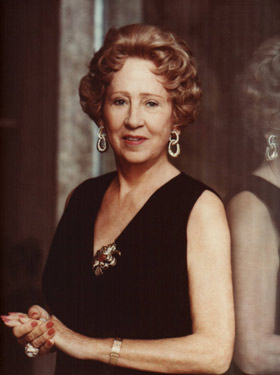 Anne Valliant Burnett Tandy
1900–1980
---
"Miss Anne" was the only daughter of Tom Burnett and Olive Lake. Born on October 15, 1900, in Fort Worth, she was named for her father Tom's little sister, Anne Valliant Burnett, who died young. Miss Anne was known for her knowledge of cattle, horses and fine art. She established the $200 million Burnett foundation in 1978 to support projects ranging from horse ranching to museums.
Although she was schooled in the East and raised in a social atmosphere, Miss Anne valued the ranch as part of her heritage. She divided much of her time between her home near the Shady Oaks Country Club in Fort Worth and the Triangle Ranch that her father established near Iowa Park, Texas.
Like her father, Miss Anne was a keen judge of both horses and cattle. Along with her second husband, James Goodwin Hall, she assisted in the formation of the American Quarter Horse Association (AQHA). She was a founder of the American Quarter Horse Hall of Fame and was the first woman to be named an honorary vice president of the Texas and Southwestern Cattle Raisers Association (TSCRA) and AQHA.
Miss Anne had only one child – also named Anne but often called "Little Anne" – from her marriage to James Goodwin Hall. In 1969, Miss Anne married Charles Tandy, founder of the Tandy Corporation. Known as a strong-willed woman, Miss Anne was called gregarious by many who knew her, and friends say she did not pamper her daughter, "Little Anne."
Miss Anne was particularly interested in the Quarter Horse breeding operation at the ranch and was noted for her champions, Grey Badger II and Hollywood Gold, from which many top racing and cutting horses are descended. She was inducted posthumously into the American Quarter Horse Hall of Fame.
Prior to his death in 1922, Miss Anne's grandfather, Captain Samuel "Burk" Burnett, willed the bulk of his estate to Miss Anne in trusteeship for her yet unborn child. At the time of Miss Anne's death on Jan. 1, 1980, her daughter Little Anne – Anne W. Marion – inherited her great-grandfather Captain Burnett's ranch holdings through directives stated in his will. She then sold the Triangle Ranch her grandfather Tom Burnett had developed and donated the Burnett home in Iowa Park to the city for use as a library.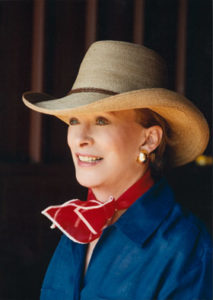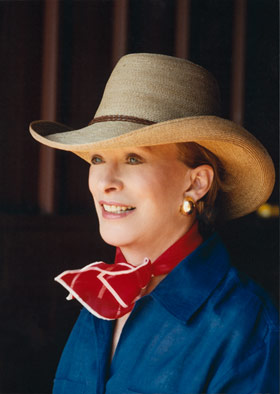 Anne Burnett Windfohr Marion
1938–2020
---
"The most important thing that ever happened to me was growing up on that ranch," Mrs. Marion said. "It kept my feet on the ground more than anything else." While her civic and cultural activities extend throughout Texas and the United States, her deepest commitment was to her birthright and the continuing success of the historic Four Sixes Ranch.
---
Like the famous brand of her family ranch, she left her mark on the world. While her passing left a void bigger than her historic family ranch, she will always be remembered for her epic Texas life that included prominence as a leading rancher and horsewoman, an internationally respected art collector and patron of the arts, and a benefactor to healthcare organizations and educational institutions. Those closest to her, they'll always fondly remember her love of family and her heritage, her astute business acumen, her generosity to her employees, and her wry sense of humor.
A native of Fort Worth, Texas, Marion's big-heartedness rivaled the size of her home state. From her support of the art world to her dedication to the horse industry, Marion seamlessly transitioned from the gallery to the ranch, and her contributions will be felt by future generations. The lessons learned while growing up on the Four Sixes Ranch followed her throughout her life, and her love of the land and the Western lifestyle drove her conservation efforts to fiercely protect both as she was extremely conscious of the heritage, traditions, and values of her family and her industry.
Born Anne Burnett Hall in Fort Worth, Texas, she was the great-granddaughter of Samuel "Burk" Burnett, legendary Texas rancher, landowner and oilman. The daughter of Anne Burnett Tandy and James Goodwin Hall, Marion inherited her parents' love of horses along with a ranch steeped in family history.
In a Western Horseman cover story in 2019, Marion's attachment to the ranch was deep and lifelong. In her youth, Marion said growing up on the ranch was one of the most important things that had happened to her because of the discipline, work and experience it provided.
Her leadership, active involvement and management were much appreciated by the ranch's cowboys. The ranch was among the first in the industry to provide its staff medical benefits and retirement plans. Marion also insisted on excellent living and working conditions and benefits for the cowboys, which inspired their deep devotion and explained why many worked the ranch for decades.
In addition to serving as chairman of Burnett Ranches, she was the chairman and founder of the Burnett Oil Company and president of the Burnett Foundation. In the nearly four decades of the foundation's existence, more than $600 million in charitable grants have been made supporting arts and humanities; community development; education, health and human services.
With her husband, John L. Marion, she founded the renowned Georgia O'Keeffe Museum in Santa Fe, New Mexico, which opened in 1997 with 50 paintings. Today the museum's collection features 2,500 paintings and objects and has become one of the state's most beloved attractions. She served as chairman of the museum for 20 years and was appointed chairman emeritus in 2017.
Marion put her indelible mark on her hometown, too. As a longtime member of the board of directors, she was a primary influence and benefactor of the Fort Worth Museum of Modern Art, and the driving force behind the creation of the museum's internationally renowned building, which was designed by acclaimed architect Tadao Ando and opened in December 2002.
For four decades, Marion also served as a director on the board of the Kimbell Art Foundation in Fort Worth. The impact she had on Cowtown was acknowledged in 1992 when she was named Fort Worth's Outstanding Citizen.
As an honorary trustee of Texas Christian University, she contributed to numerous projects over the years, including the new Texas Christian University Medical School.
Marion served as a director of Texas Health Harris Methodist Hospital in Fort Worth and was the namesake of the Marion Emergency Care Center at the hospital. She was also a major contributor to Eisenhower Health in Rancho Mirage, California.
Her board directorships reflected her wide-ranging interests. In addition to the Kimbell Art Foundation and the Georgia O'Keeffe Museum, she was director of the Texas and Southwestern Cattle Raisers Association in Fort Worth; member of the Board of Overseers of Memorial Sloan Kettering Cancer Centre in New York City; and director emeritus of the National Cowboy Hall of Fame in Oklahoma City, among others. Her past directorships included the board of regents of Texas Tech University, The Museum of Modern Art in New York and The Fort Worth Stock Show & Rodeo.
Her many awards include the 2001 National Golden Spur Award from the National Ranching Heritage Center; Great Woman of Texas in 2003; the Bill King Award for Agriculture in 2007, of which she was the first woman to receive this award; and in 1996 the Governor's Award for Excellence in the Arts in Santa Fe. In addition, she was inducted into the National Cowgirl Museum and Hall of Fame in 2005, the American Quarter Horse Association's Hall of Fame in 2007, and The Great Hall of Westerners National Cowboy & Western Heritage Museum in 2009.
As a woman of faith, Marion was a life-long member of St. Andrew's Episcopal Church of Fort Worth.
Her influence lives on as she left an easy trail to follow – it's marked with honesty, integrity, loyalty, dedication, conviction, and a practice of common decency and respect for your fellow human every day.