The beginnings of an iconic brand.
---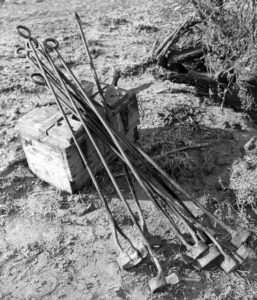 Brands play an important role in the identification and proper management of both cattle and horses, especially when working with large numbers of animals.
Ever since Captain Samuel "Burk" Burnett purchased the first 100 head of cattle wearing the "6666" brand in 1870 from Frank Crowley of Denton, Texas, brands have played an important role at the Four SixesTM. Captain Burnett also purchased the rights to that now-famous brand, realizing that its "open 6" design would be easy to fashion into irons, while the brands themselves would be difficult to alter by unscrupulous cattle thieves.
The Four Sixes brand is used on ranch cattle and applied at the same time that vaccinations are given, and other procedures are performed on the individual, and everything is usually done in less than 30 seconds.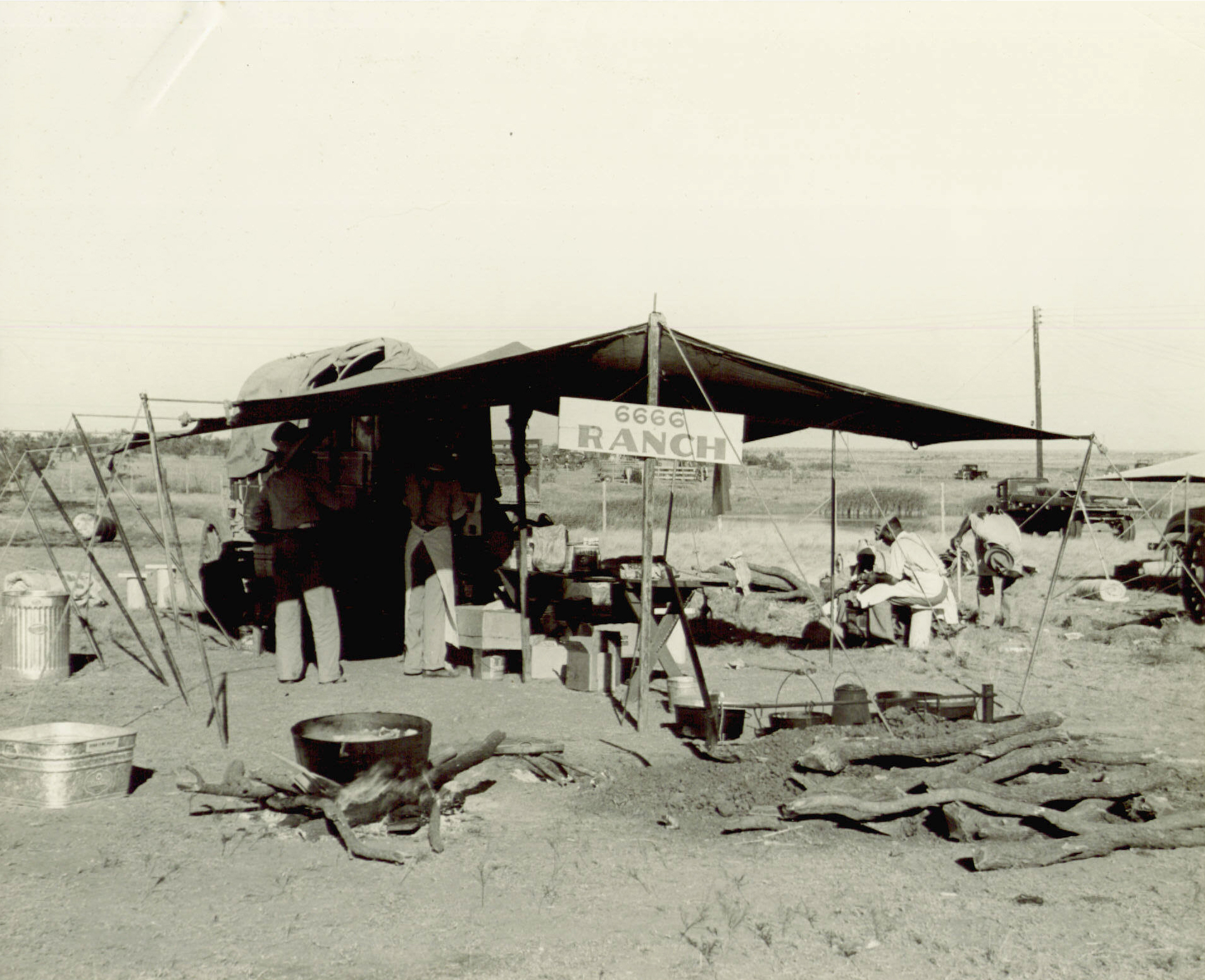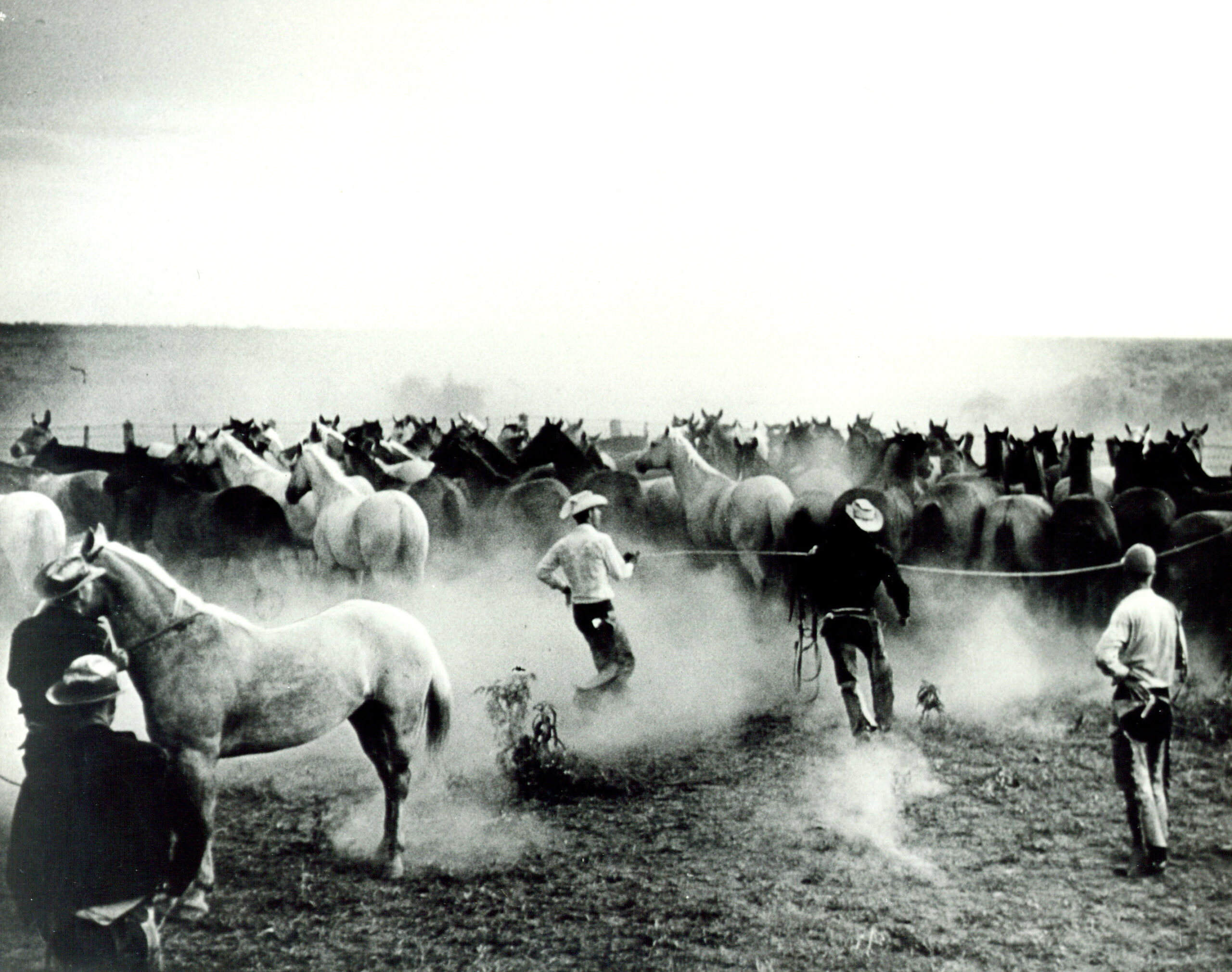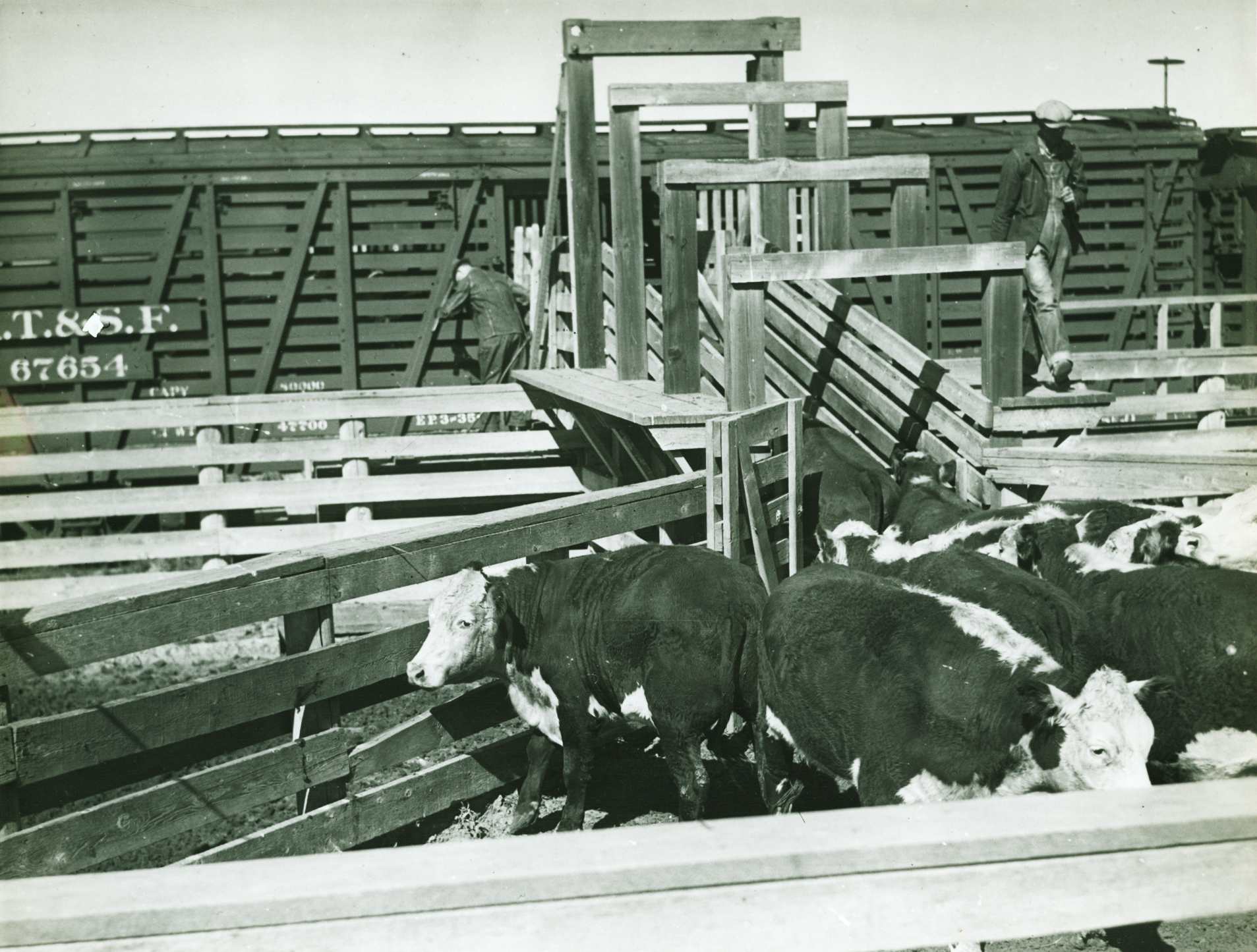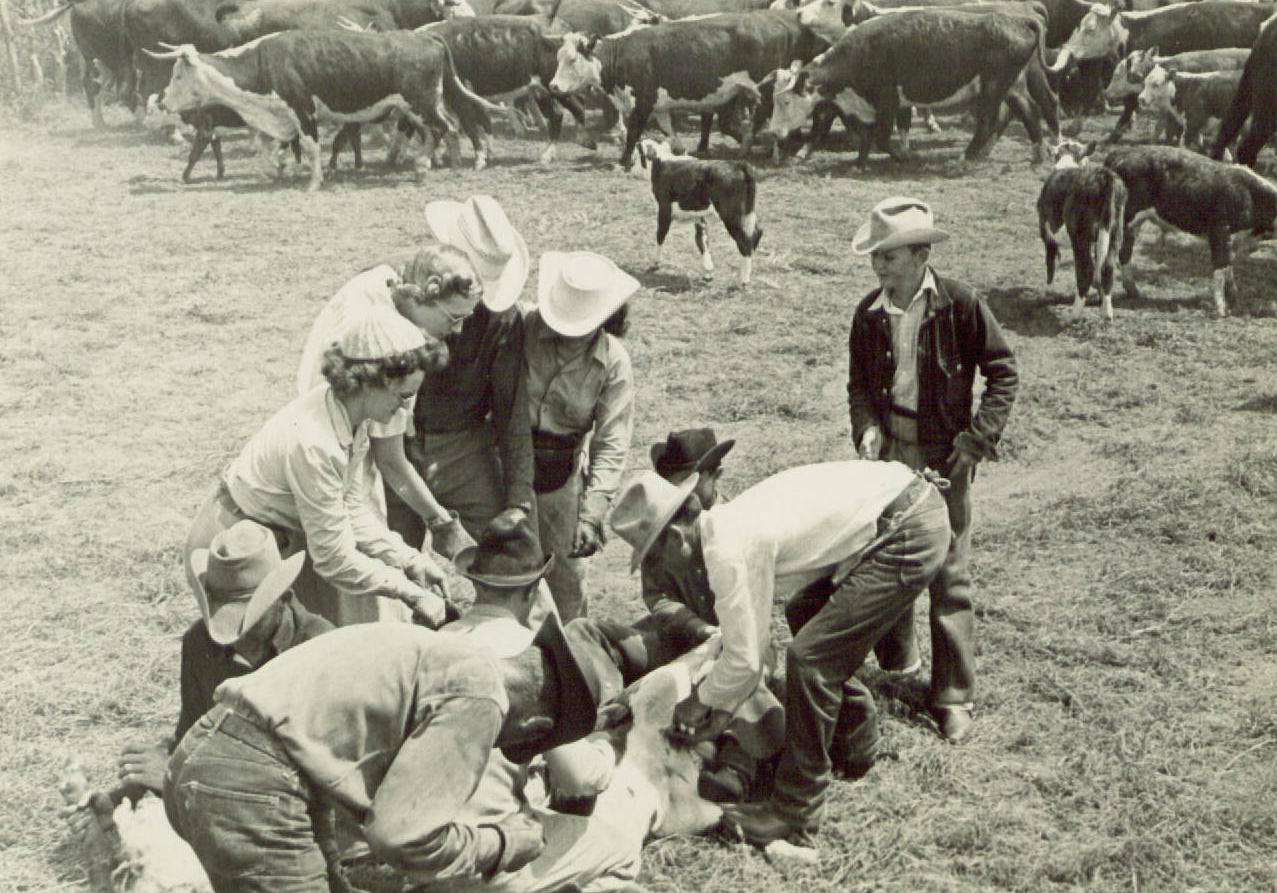 We invite you to explore the rich history of the Four Sixes Ranch…
The Burnett Family
The Land
Quarter Horses
Cattle
The 6666 Brands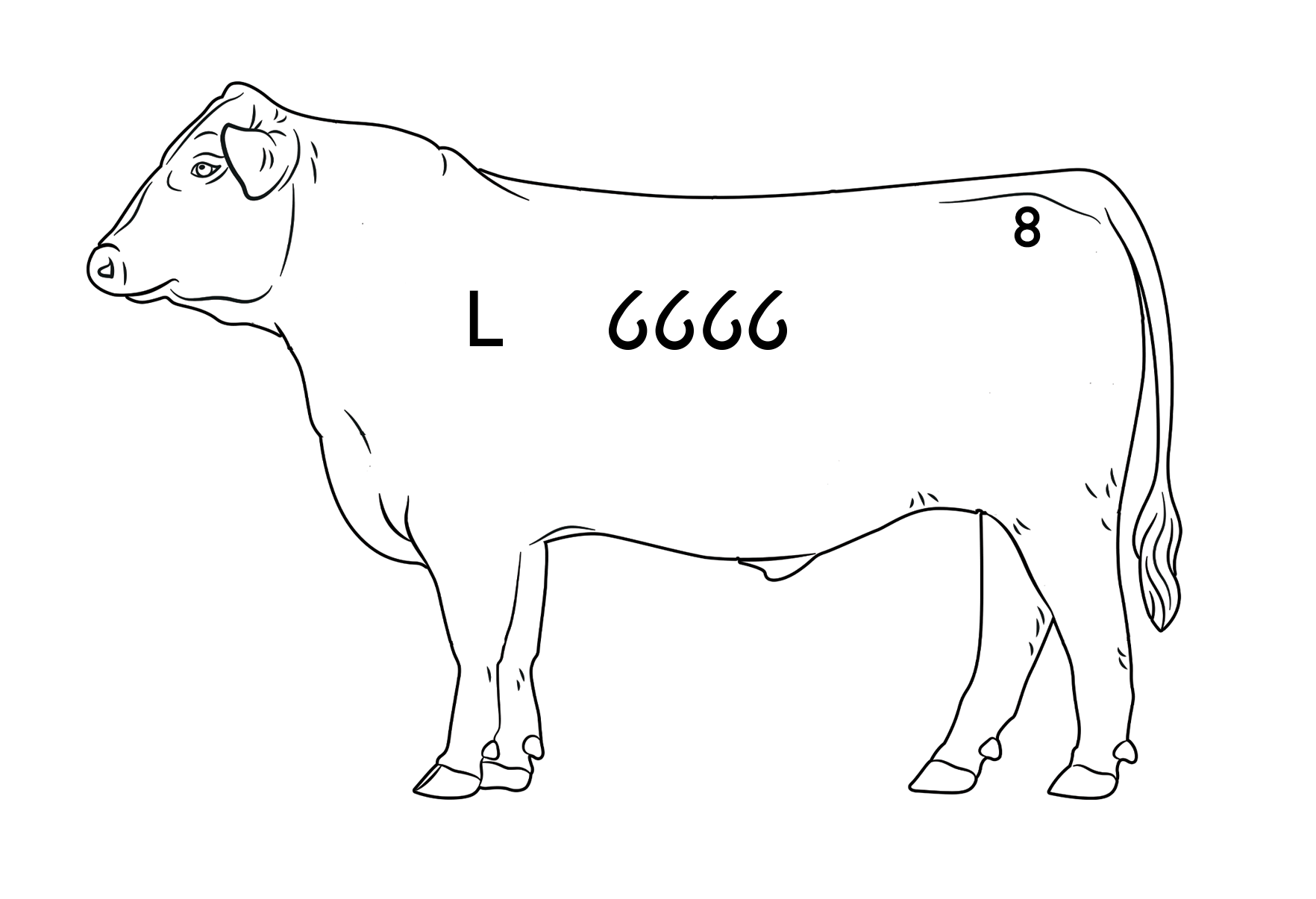 Rib
Designates Four Sixes Ranch raised cattle.
Left Shoulder
The "L" brand, designate outside cattle purchased.
Left Hip
Designates the year the calf was born.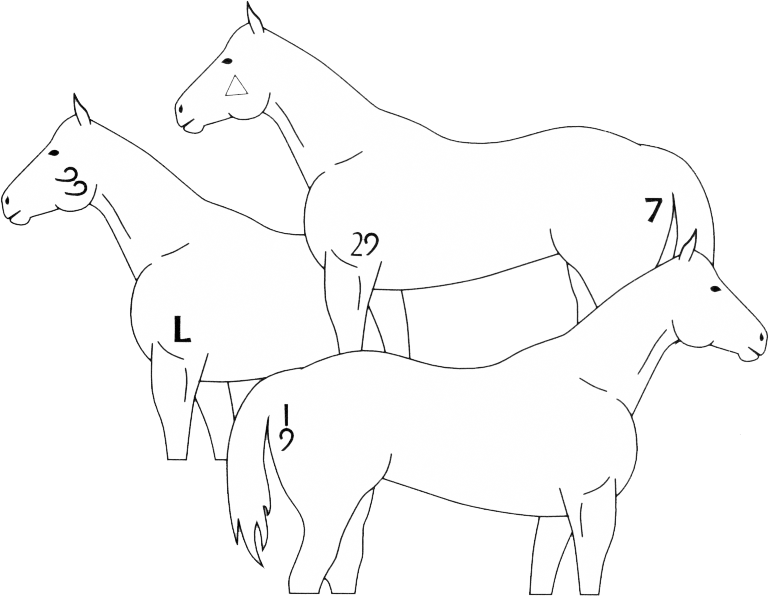 Left Jaw
Brand here designates old Triangle Ranch lineage or other mare family lineage on Four Sixes Ranch horses.
Left Shoulder
The "L" brand, recognizing ancestor M. B. Loyd, is placed on Four Sixes Ranch horses. On Triangle Ranch mares, a brand here designated a particular mare family.
Left Buttock
Designates the year the horse was foaled.
Right Buttock
Designates the horse's sire.